Learn to navigate today's demanding business environment.
An essential part of society, business is integrated into our everyday lives. From marketing new ideas to analyzing established business practices, you can contribute your skills to solve problems, add value and uncover hidden potential. Learn to think strategically and work cooperatively to lead to successful business outcomes.
And knowledge you gain from a business degree isn't limited to business. From theatre to sports, you can mold your knowledge and apply your skills to an area of interest you are truly passionate about by adding a minor. Or, you may decide your business degree is a great foundation for advanced studies such as an MBA or law.
What You Will Learn
.Like all students at FSU, you'll take a broad foundation of general education coursework.
As a Business Administration major, you'll also lay a groundwork of fundamental business knowledge management, marketing, finance and ethics. Then choose from 1 of 6 concentrations to best fulfill your personal goals.
In addition, our program is AACSB-accredited, a highly sought-after distinction held by only 5% of the world's business programs.
Choose from concentrations in:
---
Beyond the Classroom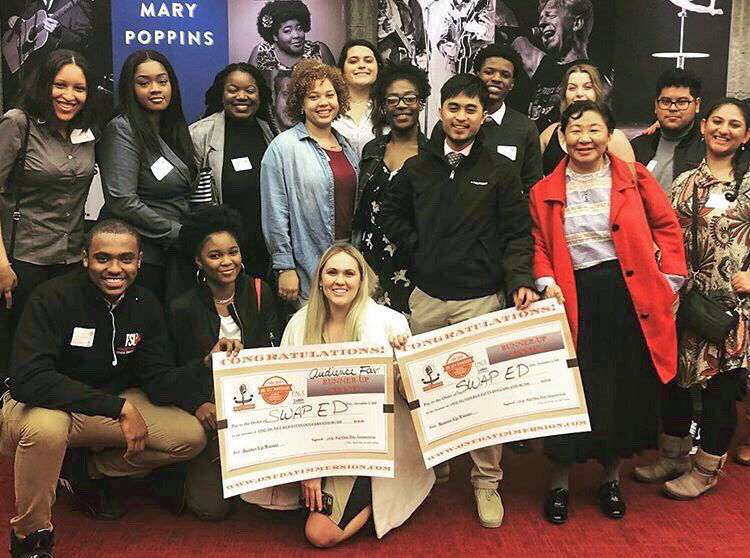 In addition to coursework, you'll have a variety of ways to build your skill set and resume:
Complete a business internship working at such locations as AT&T, Marriott Corporation, Merrill Lynch or U.S. government agencies.
Join student business organizations on campus such as the Society for the Advancement of Management, the Society for Human Resource Management, the Marketing Club, Finance Club, Global Business Club or the Entrepreneurship Club.
Use our excellent career and academic advising to intelligently guide your career in the direction of your highest interest and ability.
Marketing Club Wins First Runner-Up & Crowd Favorite at NYC Competition
---
Career Outlook for Financial Managers
While the U.S. Bureau of Labor Statistics anticipates average growth of 9% for financial manager positions through 2022, the agency also indicates that those with a master's degree or certification should experience the best job prospects.
FSU's bachelor in business administration is excellent preparation for an MBA program or for entry into a career. Our graduates have an excellent record of finding and acquiring positions in the field and our Career Services office helps students prepare for interviews and locate internships where they can gain real-world experience that is highly valued by employers. For more information on the career outlook for business administration graduates, visit the U.S. Government Occupational Outlook Handbook.
Next Steps
Contact Admissions
Frostburg State University
Pullen Hall
101 Braddock Road
Frostburg, MD 21532
301-835-2528
FSU Codes
SAT: 5402   ACT: 1714   FAFSA: 002072
Department of Management
Tammy Shockey
College of Business
Michael Monahan, Chair
315 Framptom Hall