Bachelor of Science in Exercise and Sport Science
Major in a science-based program promoting health and fitness
More than just weightlifting and sports, the Exercise and Sport Science program connects you to a growing field with a range of career options, including health fitness specialist, wellness coach, strength and conditioning coach, personal trainer or operator of your own training facility. Think critically about what it takes to maintain fitness and wellness not only among young people, but with people of all ages.
Engage in science and health courses throughout your college career and graduate with a variety of hands-on learning opportunities, including a full-time internship and several semesters of field experiences. Complete coursework designed to help you earn fitness and wellness certifications and forge connections that can lead to a fulfilling career.
What You Will Learn
Like all students at FSU, you'll take a broad foundation of general education coursework. In addition, as an Exercise and Sport Management major you focus on hands-on, real-world learning opportunities, gaining a well-rounded sport science education.
Learn to accurately evaluate the health of people at all ages using scientific measures.
Develop your knowledge and skills using FSU's exceptional sports facilities, including the Cordts Physical Education Center that operates the Activities for Life program serving campus and the surrounding community.
Prepare to take the National Strength and Conditioning Association (NSCA) certification exam to become a certified strength and conditioning specialist (CSCS), or take the American College of Sports Medicine (ACSM) exam for certified exercise physiologists.
Prepare for optional graduate coursework in health-related fields like human performance, Kinesiology, physical therapy, occupational therapy and exercise physiology.
Accredited by the Commission on Accreditation of Allied Health Education Programs (CAAHEP) and the Committee on Accreditation for the Exercise Sciences (CoAES).

Commission on Accreditation of Allied Health Education Programs
25400 US Hwy 19 N., Suite 158
Clearwater, FL 33763
727-210-2350
---
Beyond the Classroom
In addition to coursework, you'll have a variety of ways to build your skill set and resume:
Complete a three-credit field experience and a nine-credit internship working in a health, wellness or exercise field that provides real-world experience valued by employers.
Join in extracurricular activities with UpLift, a student organization focusing on health, fitness, working out and eating right.
I wanted to come to Frostburg not just for the exercise program but for the environment. I like the mountains. Frostburg was big enough and small enough for me. I enjoy helping people. I like seeing people advance in their life.

David Cooper '16, Centerville, Md.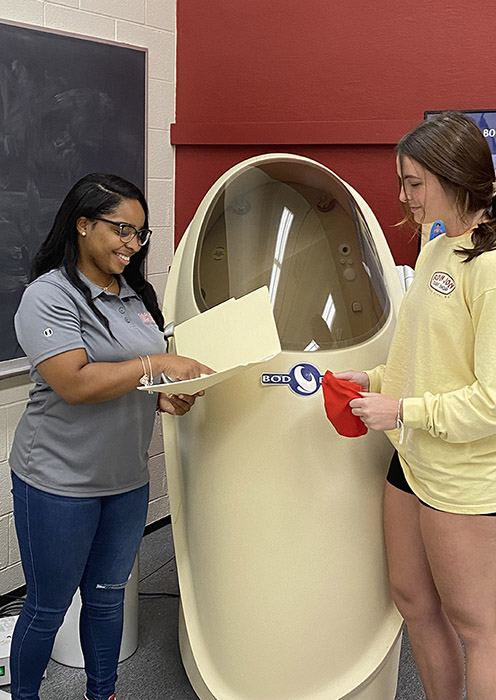 ---
Facilities
FSU's Cordt's PE Center is a state-of-the art facility featuring a variety of hands-on learning spaces. In addition, our newest academic building, the Education and Health Sciences Center, is scheduled to open in spring 2023. This new building will provide technologically based classrooms and state-of-the-art learning environments.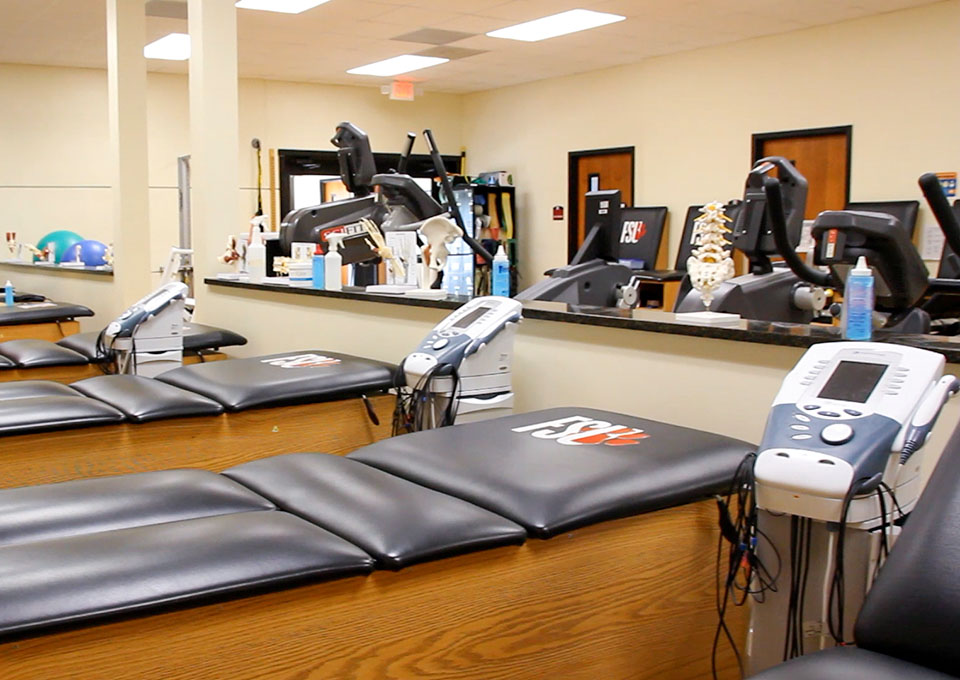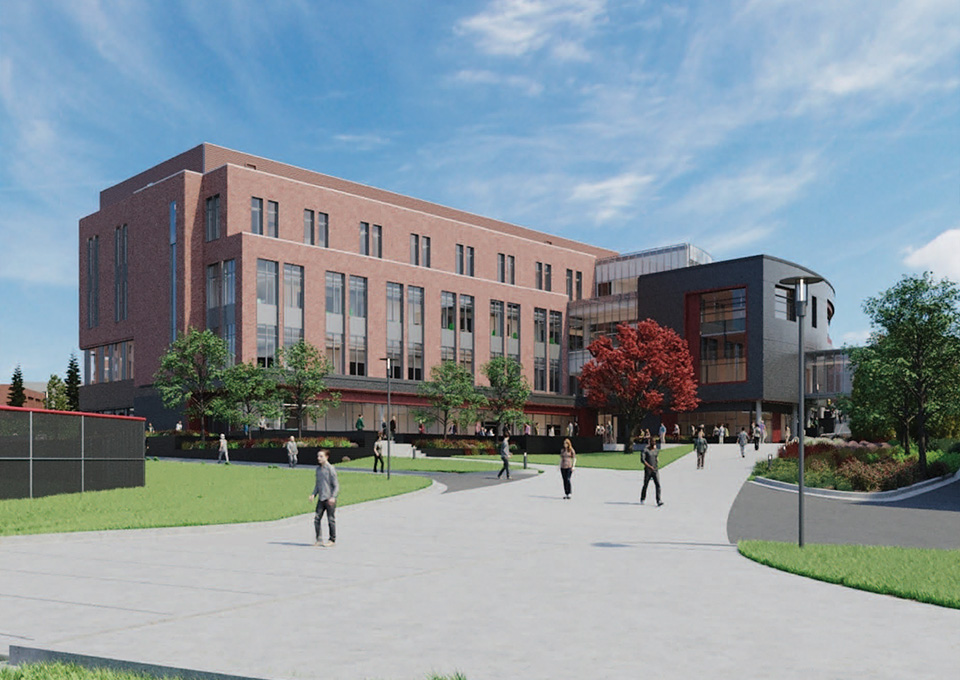 ---
Career Outlook for Fitness Trainers and Instructors
Becoming a fitness trainer or instructor is one of several diverse career paths accessible with a bachelor degree in exercise and sport science. According to the U.S. Bureau of Labor Statistics, practitioners in the trainer and fitness instructor field can anticipate 13 percent growth in positions through 2022. For more information, visit
U.S. Government Occupational Outlook Handbook
.
Next Steps
Contact Admissions
Frostburg State University
Pullen Hall
101 Braddock Road
Frostburg, MD 21532
301-835-2528
FSU Codes
SAT: 5402   ACT: 1714   FAFSA: 002072
Department of Kinesiology
Hunter Brakeall