Bachelor of Science in Mechanical Engineering
In collaboration with University of Maryland College Park


Earn a UMCP Mechanical Engineering degree from the FSU Campus
Spend four years taking in all that Frostburg State has to offer, and earn a Mechanical Engineering degree from University of Maryland College Park (UMCP). This collaborative program between two University System of Maryland schools brings the abundant opportunities of Frostburg student life with high-quality upper-level engineering classes delivered via interactive video straight from College Park.
Benefit from FSU's lower tuition for the first two years. Then take advantage of UMCP's advanced engineering courses the final two years. All this while enjoying Frostburg's welcoming community for your entire college career!
Students will take advanced UMCP mechanical engineering courses, such as:
Mechanics of Materials
Dynamics
Fluid Mechanics
Product Engineering and Manufacturing
Introduction to Computer-Aided Design
Enjoy Frostburg State University's state-of-the-art lab facilities, small class sizes, and friendly atmosphere while earning a degree from the University of Maryland College Park, whose mechanical engineering program is ranked 16th in the nation by U.S. News and World Report (2017 Survey). This program is certified by the Accreditation Board for Engineering and Technology (ABET).
Additional Information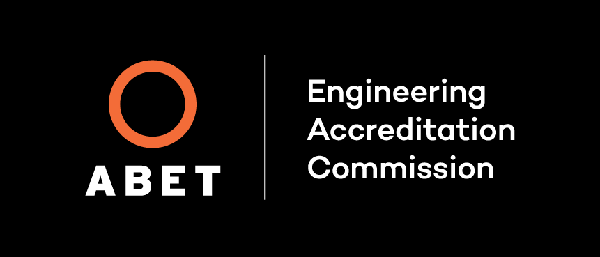 ---
How It Works
First Half of the Program
During the first-year and sophomore years, you will be enrolled as a pre-engineering major at FSU. You will complete general education and engineering science courses taught by faculty onsite at FSU. FSU tuition rates apply during this time.
Second Half of the Program
After completing 45 credits of designated course work, you must apply for admission to UMCP's Clark School of Engineering. After meeting UMCP's admissions standards, you will be accepted into the second half of the program as an engineering major. UMCP's tuition rates apply for this part of the program.
---
Beyond the Classroom
In addition to coursework, you'll have a variety of ways to build your skill set and resume.
Gain real-world experience with opportunities like service learning, internships, summer employment and lab assistant work-studies.
Use cutting-edge engineering technology used in the additive manufacturing 3D print lab, robotics lab, materials testing lab, computational engineering workstations, and many other great resources.
Work in multi-disciplinary teams to develop critical thinking and communication skills.
Meet your peers in the student chapter of the American Society of Mechanical Engineering and take part in fun projects and outreach outside of class.
About Our Engineering Faculty
Learn one-on-one with your professors in small classes that give you an abundance of resources and guidance. All courses in the department are taught by doctoral faculty rather than taught partially by teaching assistants, a frequent practice at many other universities.
Explore the university with faculty involved in extracurricular activities around campus, such as the brand-new FSU planetarium.
Discover your interest in engineering with professors who can provide you with unique hands-on learning, such as interdisciplinary capstone project development and collaboration opportunities in energy, autonomous vehicles, sensing, defense corps and more.
---
Career Outlook for Mechanical Engineers
Mechanical Engineers work in some of the most broad and varied fields in engineering, from auto research to robotics to biomedicine to the design and manufacturing of everyday machines, such as elevators and internal combustion engines. Mechanical engineers with experience in computational design and simulation are expected to be most in demand. For more information, visit the Bureau of Labor Statistics - Mechanical Engineering.
---
Next Steps
Contact Admissions
Frostburg State University
Pullen Hall
101 Braddock Road
Frostburg, MD 21532
301-835-2528
Shannon Hayes Buenaflor, Ph.D.
Assistant Director, Transfer Student Advising and Admissions
Undergraduate Advising & Academic Support
A. James Clark School of Engineering
1131 Glenn Martin Hall
College Park, MD 20742
Department of Physics & Engineering
Additional Information