Faculty and Staff
Matthew G. Beckwith, MD
Medical Director
Matthew is the program Medical Director. He has 21 years of experience in Primary Care. He is also the Medical Director of Meritus Family Medicine Walnut Street, where he specializes in Medication Assisted Treatment of opioid addiction. Dr. Beckwith has a particular interest in teaching and mentoring Physician Assistant students, and employs Physician Assistants in his practice. He also is an avid chess player.
---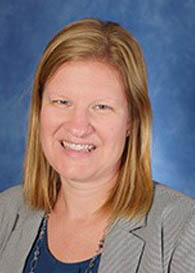 Justina Bennett, MPAS, PA-C
Instructional Faculty
Justina completed her undergraduate degree in Biology at Mount Vernon Nazarene University in Mount Vernon, Ohio.  She then pursued her Masters of Physician Assistant Studies at Chatham University in Pittsburgh, PA graduating in 2007.  She spent three years in family practice and then transitioned to Internal Medicine.  Primary care has been one of the greatest privileges of her life.  She enjoys establishing ongoing relationships with her patients, addressing their acute illnesses, monitoring/treating/celebrating victories regarding ongoing chronic conditions and educating patients on a healthy lifestyle.
She has spent the last 3 years staying at home full-time with her 2 small children and has worked harder than ever before.  She fits in yoga and bike riding when she can.  She is excited to enter into the academic world and be a part of training physician assistants to be the first point of contact for patients on the road to wellness and good health.  



---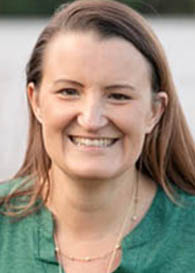 Kerry Birney, MSHS, PA-C
Director of Didactic Education
Assistant Professor of PA Medicine
Kerry Birney is an emergency medicine clinician with an educator's heart. She began her career as a firefighter/paramedic and worked in both volunteer and career roles in Montgomery County, Maryland prior to becoming a physician assistant at George Washington University. She also spent time in the Air Force Reserve as an aeromedical evacuation technician at Andrews Air Force Base in Maryland.

After graduating as a physician assistant, she learned the essentials of practicing as an emergency medicine provider from outstanding PA colleagues and supervising physicians in hospitals all over Maryland. After a few years of practice, she began to "pay it forward" by taking on preceptor and mentor roles for other Advanced Practice Clinicians. She developed continuing medical education for colleagues in the form of presentations and podcasts. She took her first full-time role as a physician assistant educator in 2019.

Kerry continues to practice in emergency medicine part-time while balancing being a mom to three energetic kids and partner to a firefighter. She has a passion for innovation in education, engaging current and future colleagues in meaningful work, and improving the patient experience. She strives to be a patient-centered PA, a student-centered educator, and a life-long learner.
---
David J. Bunnell, MSHS, PA-C, DFAAPA
Associate Director
Assistant Professor of PA Medicine
Professor Bunnell's clinical experience is in Cardiac Electrophysiology, Cardiothoracic Surgery, and Surgical Critical Care. Prior to becoming a PA, he was a Paramedic and Organ Recovery Coordinator. His research interest in Health Professions Education is in topics related to Competency Based Medical Education (CBME). He serves in PA leadership and advocacy roles to communicate the profession's value to patients and healthcare systems as well as to encourage the PA community to continue to do amazing things.
Education
Paramedic – The Center for Emergency Medicine of Western Pennsylvania
BS – Medical College of Pennsylvania – Hahnemann University, Emergency Medical Services Mangement
MSHS – The George Washington University, School of Medicine and Health Sciences, Physician Assistant
PhD student – University of Maryland, Baltimore – Health Professions Education

Academic Fellowship – University of Maryland, Baltimore – PA Leadership and Learning Academy
Intramural Research Training Award Fellow – National Institutes of Diabetes and Digestive and Kidney Disorders, National Institutes of Health

PA Leadership Roles
Director at Large – American Academy of Physician Associates
Past President – Association of PAs in Cardiothoracic and Vascular Surgery
Past Editor in Chief – Journal of the Association of PAs in Cardiothoracic Surgery
.
---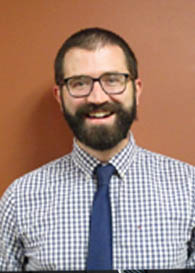 Daniel Champigny, MPAS, PA-C
Director of PA Admissions
Assistant Professor of PA Medicine
Dan has been a physician assistant for six years, practicing in family medicine and urgent care before transitioning into full time academia. Prior to PA school, he worked as a firefighter and an EMT. Dan's passions in the clinical realm include preventive care, pediatrics, and concussion management. Prior to coming to Frostburg State University Department of PA Medicine, Dan also worked privately doing board review for physician assistant and nurse practitioner students across the country, emphasizing not only didactic content, but test strategies and positive mindset training to improve academic success.

In his role at Frostburg, Dan is the course director for Patient Assessment and Diagnostic Methods, a course designed to teach students how to perform physical examinations, order and interpret laboratory testing, interpret imaging, and much more. He is also a lecturer in the Clinical Medicine Course and has a special interest in specifically mentoring students through the PANCE Examination. He is also the Department Chair for our Admissions Committee and strives to create an inclusive, holistic and diverse admissions process. 

Professor Champigny is also the coach for the Frostburg PA Program Challenge Bowl team, a national (friendly) competition that is a jeopardy style medical question quiz bowl between PA Programs. Dan is married to his wife Kate, a fellow family medicine physician assistant. In his spare time, he enjoys trail running, hiking, and tending to his garden.
---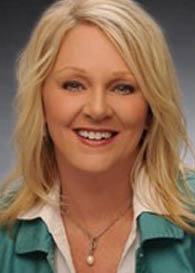 Barbra Dixon
Clinical Coordinator
Barb is the Clinical Coordinator for the PA Program at Frostburg State University.  She is a driven, energetic professional with 30 years combined experience in HR leadership, real estate sales, and a medical and paralegal background.  Prior to joining the PA Program, she served as a nursing department admin assistant with a robust focus on the full clinical experience for disabled adults from assessment to case management.  She is eager to participate in the academic realm to ensure that each student obtains the clinical experiences that will prepare them for the PA profession that will allow them to ultimately provide excellent patient care.  Outside of work, she enjoys spending time with her seven dogs, walking, kayaking and nature photography.



---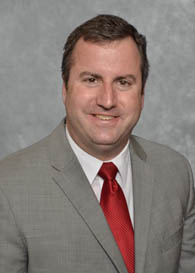 Todd J. Doran, Ed.D., PA-C, DFAAPA
Department Chair & Program Director
Professor of PA Medicine
Dr. Doran is appointed Professor and Department Chair & Program Director of the Physician Assistant Medicine Program at Frostburg State University. He was previously Professor and Director for PA Admissions at the University of Tampa from 2018-2022. He taught anatomy & physiology, clinical medicine, and clinical skills courses in addition to his administrative responsibilities. He has been faculty at multiple PA Programs in a variety of roles for the past ten years; notably Professor, Vice Chair and Associate Program Director at Meharry Medical College in 2018, and Associate Professor, Division Chief & Program Director at The University of Oklahoma Health Sciences Center from 2014-2017. Prior to that, he was Senior Associate in Urologic Surgery in the Department of Urologic Surgery at Vanderbilt University from 2004-2014. He started as a PA in the US Navy from 1995-2004, working in multiple specialties and deployed with 1st Marines in support of Operations Enduring Freedom and Iraqi Freedom earning multiple decorations. Dr. Doran is presently a site visitor for the Accreditation Review Commission on Education for the Physician Assistant (ARC-PA). He has held multiple state, national, and committee leadership positions involving legislative, continuing education, and clinical matters related to PA practice. He received his Bachelor's in Sports Medicine from Willamette University in 1989, Master's in Human Performance from Oregon State University in 1997, Physician Assistant from University of Washington in 1997, and completed his doctorate in Higher Education Leadership and Policy from Vanderbilt University in May 2015.



---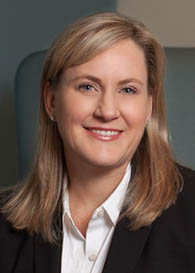 Jennifer Gularson, MPAS, PA-C
Instructional Faculty
With a firm professional background in traditional and functional medicine, Jennifer has blended the best of both to deliver personalized care to her patients. After receiving her B.A. in Psychology from the University of Virginia, where she was a member of the women's swim team, she went on to complete her degree in Physician Assistant Studies at Anne Arundel Community College. Jennifer completed a fellowship in liver disease after PA school and helped to establish the Frederick County Hepatitis Clinic. From there, she has worked in the fields of primary, oncology, and has completed Functional Medicine training through The Institute for Functional Medicine as well as the American Academy for Anti-Aging Medicine.

Jennifer joined the Osteopathic Center for Healing in November 2019. Jennifer brings over 20 years of patient-centered, personalized clinical practice to the team. She looks at patients as a "whole person" and helps to formulate ways to help patients look as good as they feel and feel as good as they look. Working collaboratively with Dr. Spiegel to ensure the best possible patient outcomes, Jennifer follows the Functional Medicine approach, which utilizes conventional and integrative treatments by assessing all aspects of an Individual's lifestyle, genetics, environment, emotions, beliefs, and social relationships which influence health and disease.


---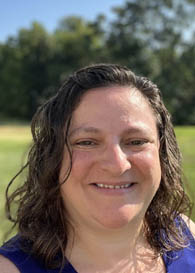 Heather S. Hall, MSPAS, PA-C
Director of Clinical Education
Assistant Professor of PA Medicine
Heather Hall joined the FSU PA program faculty in 2022. She has an undergraduate degree in Biology from Shenandoah University, and in 2005 she graduated from Shenandoah University's PA program. After graduation she moved to Hagerstown to start her career as a Family Practice PA provider. Since then she has worked in several family practice clinics, urgent care, and most recently as a neurology PA. A few years after graduating she began giving back to PA education by precepting students.
Heather has been excited to transition into the education role as Director of Clinical Education and share her passion for education and the PA profession.
Heather enjoys spending time with her husband, two boys, and dog. She is involved in many aspects of the community and her children including holding offices on band boosters, soccer league, swim league, as well as coaching soccer teams.
---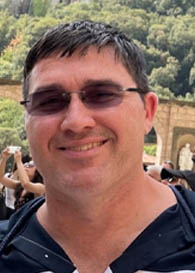 Westley Hartley, MHA, PA-C
MAJ USAR
MdAPA Western Maryland Regional Director
Principal Faculty
Assistant Professor of PA Medicine
Mr. Hartley began as a PA after graduating from the Anne Arundel Community College program (now UMB) in 2008. Since then, he has been enjoying a fulfilling career working in general surgery and primary care. He has dedicated the last ten years to working and serving the community in Cumberland, Maryland. He serves in the Maryland Academy of PA's as their Western Maryland Regional Director, and enjoys sharing his unique experience with the next generations of PA's.

Mr. Hartley is the recipient of numerous military awards and honors including the Bronze Star Medal for service in Iraq. He continues to serve in a Medical Support Unit, and has had the honor of serving in roles such as company commander, executive officer, troop medical clinic officer in charge, and general medical team provider. He has served in this capacity at home and abroad on multiple deployments.

In his free time, Mr. Hartley enjoys family, friends, and the outdoors. He has an adventurous spirit with a passion for exploration and travel. Whenever he can, he finds the best food in what would seem the most unlikely places.
---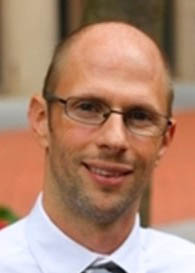 Matthew Kearney, MPAS, PA-C
Instructional Faculty
Matthew worked for years as a Gravitational and Exercise Physiologist before obtaining his degree in Physician Assistant Studies from James Madison University. During this time his research was focused on the phenomenon of cardiovascular drift and microgravity. He has worked for the past 9 years as a Primary Care PA in Hagerstown, MD.

Matthew completed an Academic Fellowship in PA Leadership and Learning Academy from the University of Maryland Baltimore and is currently working at Meritus Family Medicine in Hagerstown, MD. When he is not working, he spends time volunteering as a leader in his local Cub Scout Pack, is an avid runner, and enjoys spending time with his family. 



---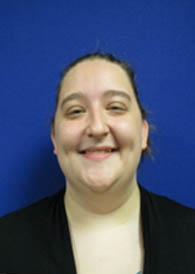 Olivia Moyers, NREMT-P
Clinical Simulation Technician
Olivia is the Simulation Technician for the Physician Assistant Program. She joined the team in September 2022. Olivia has previous experience in the medical field as a Certified Nursing Assistant (CNA), Emergency Medical Technician (EMT-B), and Paramedic. She worked for a private transport company as an interfacility transport Paramedic, and most recently she worked as an Operating Room Assistant (ORA) at Meritus Medical Center. She is new to the field of Medical Simulation and is excited to learn and grow in her new role.

Olivia enjoys spending time relaxing at home with a good book when her two very energetic dogs allow it. She is also a newly wed to a local firefighter who keeps her on her toes. 



---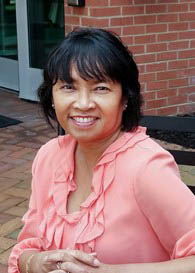 Vichuda Wachs
Administrative Assistant
Vichuda is the administrative assistant for the PA Program at Frostburg University. She has worked in higher education since graduating with Business Administration Diploma from Thailand. Prior to joining the PA program, she was also an administrative staff for the University System of Maryland at Hagerstown (USMH). Vichuda enjoys working with students and being part of a wonderful team of faculty and staff of the PA program. When not at work, she enjoys walking and watching movies.



---