Study Abroad Programs
Exchange Programs
Beijing Normal University Exchange Program (China)
Beijing Normal University in Beijing, Haidian District, P.R. China
Students pay FSU tuition and fees (based on residency status) through their student e-bill account and pay room and board costs to Beijing Normal University.
http://english.bnu.edu.cn/index.htm

ESC Rennes School of Business Exchange Program (France)
ESC Rennes School of Business is located in the heart of Brittany, France
Students pay FSU tuition and fees (based on residency status) through their student e-bill account and pay room and board costs to ESC Rennes School of Business.
https://www.esc-rennes.fr/index.php/en

Hunan Normal University Exchange Program (China)
Hunan Normal University in Changsha, Hunan Province, P.R. China
Students pay FSU tuition and fees (based on residency status) through their student e-bill account and pay room and board costs to Hunan Normal University
Denmark Exchange Program (Denmark)
Copenhagen Day and Evening University College of Teacher Education in Copenhagen, Denmark
Students pay FSU tuition and fees (based on residency status) through their student e-bill account and pay room and board costs to KDAS.
https://ucc.dk/international

Mary Immaculate College Exchange Program (Ireland)
Mary Immaculate College in Limerick, Ireland
Students pay FSU tuition and fees (based on residency status) through their student e-bill account and pay room and board costs to City Campus (Limerick apartment accommodations).
http://www.mic.ul.ie/

Northumbria Exchange Program (United Kingdom)
Northumbria University at Newcastle upon Tyne, United Kingdom
Students pay FSU tuition and fees (based on residency status) through their student e-bill account and pay room and board costs to Northumbria University.
http://www.northumbria.ac.uk/

ISEP: International Student Exchange Program
Over 140 locations worldwide
Students pay FSU tuition, (based on residency status) fee, room and board through their student e-bill account.
http://www.isep.org/

Kyung Hee University Exchange Program (Korea) Kyung Hee University in Seoul or Suwon, Korea Students pay FSU tuition and fees (based on residency status) through their student e-bill account and pay room and board costs to Kyung Hee University.
http://www.khu.ac.kr/eng/index.jsp

National Taipei University of Business Exchange Program (Taiwan) National Taipei University of Business in Taipei City, Taiwan Students pay FSU tuition and fees (based on residency status) through their student e-bill account and pay room and board costs to National Taipei University of Business.
https://www.ntpu.edu.tw/english/colleges2.php

Vanung University Exchange Program (Taiwan) Hospitality Management Program at Vanung University's College of Tourism and Hospitality in Taiwan. An accelerated program with a six-week term abroad that transfers 12 credits of upper level electives taught in English. Trips abroad occur in the Fall with a prerequisite online course in the Spring. Students pay FSU tuition and fees (based on residency status) through their student e-bill account and pay room and board costs to Vanung University. See The College of Business Advising Office in Framptom Hall for more information on study abroad or their Hospitality Management program.
http://en.vnu.edu.tw/

Baden-Wurttemberg Cooperative State University Exchange Program (Germany) Baden-Wurttemberg Cooperative State University in Mosbach, Germany. Students pay FSU tuition and fees (based on residency status) through their student e-bill account and pay room and board costs to Baden-Wurttemberg.
http://international.mosbach.dhbw.de/exchange-students.html

Nagasaki University Exchange Program (Japan) Nagasaki University in Nagasaki City, Japan. Students pay FSU tuition and fees (based on residency status) through their student e-bill account and pay room and board costs to Nagasaki University.
http://www.nagasaki-u.ac.jp/en/
List of Study Abroad Programs
The following Study Abroad Opportunities are available. Students pay fees as indicated on program websites.
Faculty-Led Study Abroad Options
FSU offers many other study abroad destinations and opportunities including FSU faculty-led programs during intersession, spring break, and summer semester, as well as numerous programs offered through collaboration with other University of Maryland System campuses.
---
Volunteer and Study Abroad in PERU – Spring 2018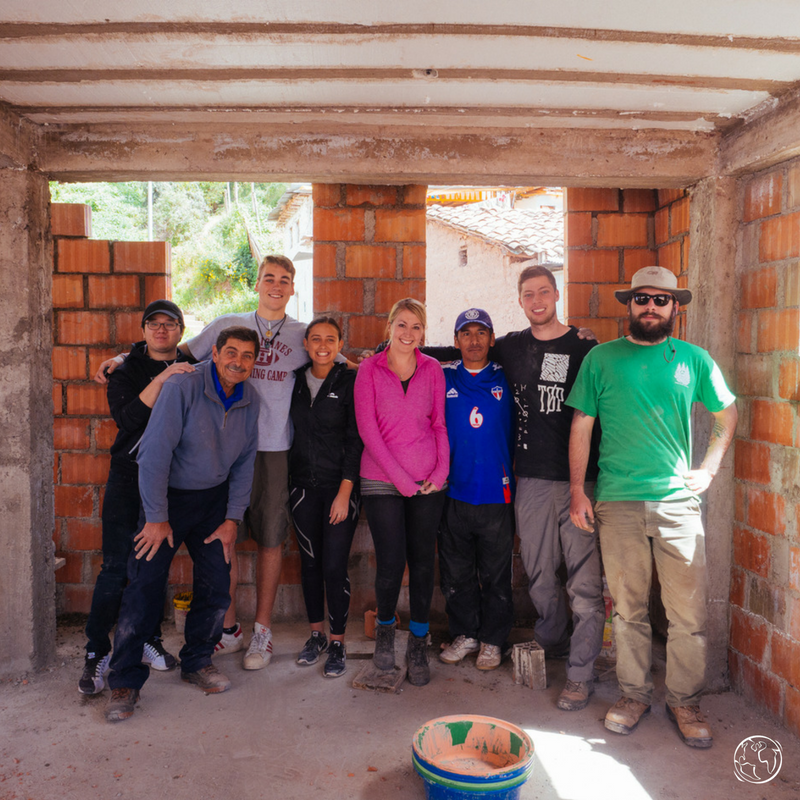 All majors are welcome to apply for an experience in Peru. Interested students will enroll into SOCI 490 and earn 3 credits during the Spring 2018 semester. The focus is on service learning through guided action while traveling in Peru. The class will meet once a week throughout the semester, then students will volunteer in Peru during the spring break (March 17 – 24). Volunteer work will include construction/renovation in a needy region of Peru. Building skills are not necessary—training is available on the site. The approximate cost for travel is $1,670 (Includes: flight, accommodations, meals, and insurance). The application deadline is December 15, 2017. For more details, contact Victoria Gearhart at vmgearhart@frostburg.edu or 301-687-4747.
---
Healthcare and Nursing in the Dominican Republic



GROUP LEADER: Mary Beth McCloud

DATES: 5/25/2018 – 6/1/2018 (Subject to change)

Join the FSU Nursing Program for an incredible service learning program in the Dominican Republic. Program price includes airfare, hotel accommodations, service hours, and all meals!
Contact Mary Beth McCloud (mbmccloud@frostburg.edu) for more info.