FSU Commencement
An in-person commencement ceremony for December 2021 graduates will be held Saturday, December 18 at 9:30 a.m.
Download the Slideshow of Graduates
An in-person COVID makeup ceremony for May 2020 through May 2021 graduates, even if they participated in the virtual ceremonies or Grad Walk, will be on Saturday, December 18 at 2:00 p.m. RSVP by November 1 will be required to attend this ceremony. After this date, we can not guarantee your seat and/or tickets.
Ceremonies will be STREAMED LIVE over the Internet. The "Watch Live" links will be provided on the FSU homepage the day of the ceremony. 
159th Ceremony: December 2021 Graduates
Saturday, Dec. 18, 2021
9:30 a.m.
Watch the December Ceremony Live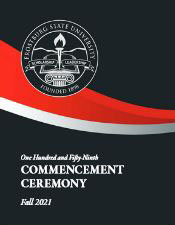 View the Commencement Program
Combined COVID Makeup Ceremony
Saturday, Dec. 18, 2021
2:00 p.m.
Watch the combined ceremony live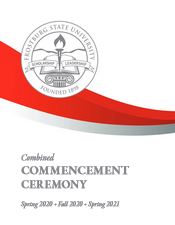 View the Commencement Program
Participants and audience members must wear masks throughout the ceremony, regardless of their vaccination status. Unmasked individuals will not be admitted

Doors open to guests 90 minutes before each ceremony.
Each graduate was sent an email with login instructions for registration, which will also take them to information about tickets, caps, and gowns. A postcard was also sent to all graduates home address notifying them of this.
Students have worked very hard for this achievement and have prevailed under difficult conditions…we look forward to celebrating them and their hard work!
 *Plans are subject to change based on COVID conditions and restrictions.
Commencement Contacts
Registrar's Office
Graduation certification (undergraduates), address changes, diplomas
301.687.4346
Graduate Services
Graduation certification (Master's and doctoral candidates)
301.687.7053