FSU Commencement
161st Commencement



Wednesday, December 21, 2022
College of Business
College of Education
College of Liberal Arts & Sciences
9:30 a.m.
The ceremony will be streamed live.
DECEMBER 2022 GRADUATES:
Be sure to check your FSU email regularly! You will be sent detailed information throughout the semester. 
---
CHECKLIST FOR December 2022 GRADUATES

1. Complete your application for graduation through the Registrar's Office and make sure all of your PAWS info (address, etc.) is accurate.

2. Check your FSU email for an email from commencement@frostburg.edu inviting you to set up a login with the FSU's Marching Order site. After setting up login, you can access your Marching Order web page any time.
Graduates planning to attend Commencement on May 19 must register for the ceremony.

3. Order your cap and gown through the Balfour link you are directed to at the end of that registration page. (Only graduating students have access to this, so we cannot post the link here.) You can choose to ship to the University Store, Hagerstown campus, or to your home.

4. Continue to check your FSU email and the Commencement web site (https://www.frostburg.edu/commencement/) for important updates and further details.

5. Bring your cap & gown to commencement with you on Wednesday, December 21 to line up in the practice gym in PE Center lower level 90 minutes before your ceremony time. Your name card (and gold Honors tassel, if applicable) will be given to you upon arrival at the practice gym. You must have this name card to hand to the name reader as you cross the stage.
Download the Slideshow of Graduates from our December 2021 Ceremony and COVID Makeup Ceremony
159th Ceremony: December 2021 Graduates
Saturday, Dec. 18, 2021
9:30 a.m.
Watch the December Ceremony Live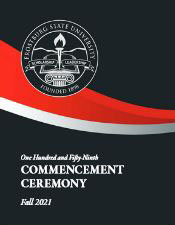 View the Commencement Program
Combined COVID Makeup Ceremony
Saturday, Dec. 18, 2021
2:00 p.m.
Watch the combined ceremony live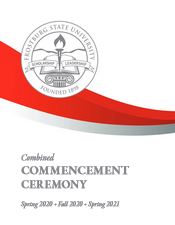 View the Commencement Program
Commencement Contacts
Registrar's Office
Graduation certification (undergraduates), address changes, diplomas
301.687.4346
Graduate Services
Graduation certification (Master's and doctoral candidates)
301.687.7053