RSVP Using Marching Order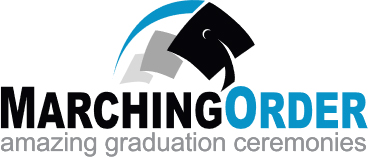 Not all features of Marching Order are currently in use (such as ticketing) due to ceremonies being virtual during the pandemic.
HOW TO ACCESS MARCHING ORDER & REGISTER FOR GRADUATION:
 Keep an eye out for an email from commencement@frostburg.edu via marchingorder.com inviting you to register. Only those approved to graduate will be sent this email and have access.

What is Marching Order?
It allows you to register for graduation online, which is REQUIRED for participation in the ceremony


Obtain e-tickets for your guests


Gives you the ability to record your name to ensure it is pronounced correctly on your big day


Allows you to be shown on the big screen as you receive your diploma and have your name displayed


You can also add a photo and personal message to the commencement slideshow