Profile Plus - Spring 2017

More Alumni Who Make FSU Go
For the Spring 2017 Profile, we had so many responses that we couldn't use them all in the magazine, but we wanted to share them with our readers nonetheless.
Melanie Moore '05/M'07 
Assistant Director of Production Services, CES
Under my current position, I work with the professional touring artists presented in the annual arts series by CES. As an FSU student, I served on the CES Student Production Team and later worked as the educational outreach coordinator for the program. This prior experience gives me a great prospective into the depth in which CES collaborates with the campus and local community. Each year brings exciting opportunities to work with artists in all genres of theatre, music and dance.
Linda Alderton Steele '91/M'93 
Program Coordinator, College of Liberal Arts and Sciences
I work as program coordinator in the College of Liberal Arts and Sciences, working with our collaborative and off-campus engineering programs. What is special for me working at my alma mater is the ability to advise and support other students in earning their degrees from the same institution where I earned mine. I have been working here since graduation. I feel extremely lucky to be able to do something I thoroughly enjoy every day at an institution that I love.
Rachel L. Farris '09/M'12
Merchandising and Store Operations, University Store
I came to FSU as a staff member in 2006. I had an associate degree from Allegany College and was hired to work in the bookstore. I was eager to further my career, so I enrolled in classes to complete a bachelor's degree while working here full-time. I completed that degree in 2009. I was still motivated to continue my studies, so I enrolled in the MBA program shortly after having my second little girl in 2010. I graduated from the MBA program in 2012. Through FSU's tuition remission program, I was able to further my education, and for that I feel very fortunate and am forever grateful to FSU. That is what makes working for my alma mater so special. In a sense, I am able to return the favor through hard work and dedication to my career here at FSU.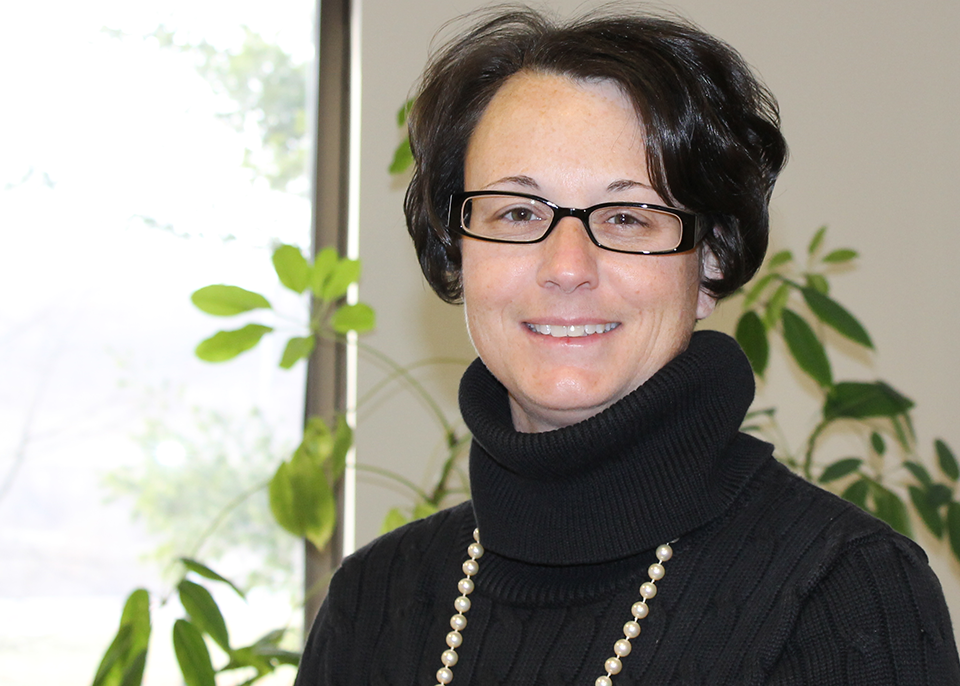 Stefanie R. Boggs '00 
Administrative Assistant, Department of Computer Science and Information Technologies
I am writing to tell you of my story, and history with FSU. …
After graduation from Allegany High School in 1995, I attended Allegany College of Maryland from 1995 until 1998. There, I earned an associate degree in mass communication. During my time at ACM, I gave birth to my daughter, Hannah, in November 1997. Once I graduated from ACM, I then transferred to FSU and graduated in the fall of 2000 with a bachelor of science in mass communication, with a focus on television production.
While enrolled at the University, I helped with one of Channel 3's shows, which was called at one time "Inside the Loop." Once Loop Road's name was changed, the show was then called "Eye on Frostburg."
After graduation, I was hired by Northrop Grumman immediately in January of 2001 and worked with them until they lost their contract in November 2003. I put my application in with Frostburg State University and was hired as an accounting clerk in the University and Student Billing Office on Nov. 17, 2003. While I worked in this department, I got married in 2004, had another daughter (Leah) in 2005 and moved to Frostburg in 2008. My oldest daughter, Hannah, also started her college career here at FSU in the fall of 2015 and is in her sophomore year, majoring in mathematics and computer science. I worked in the Billing Department until August 2016, when I transferred over to the Computer Science and Information Technologies Department as an administrative assistant. 
I am grateful for the opportunities I have been given with Frostburg State University, and look forward to many more rewarding years with this institution.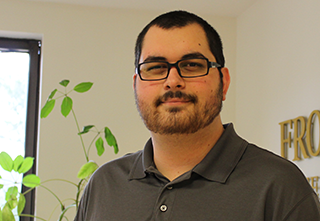 Justin Liller '15/M'16
IT Programmer Analyst, Office of Information Technology
Working at my alma mater has been great because it feels like I haven't really stopped being a student. I was hired during my last semester of grad school (master's degree in applied computer science), so I was a full-time student and a full-time worker.
The position I was hired in is so closely related to what I was studying that it almost feels like my time as a student was preparing me specifically for this role. It's been great to still be on campus and see faculty, staff and even students that I know.
Travis Hitchins '12
Accounting Clerk, University and Student Billing
I started working in the Financial Aid Office immediately out of high school as a work-study student in the summer of 2007. I was hired full-time by the University Billing Office in 2012 and have been working as an accounting clerk ever since.
Jamie Winters '92 
Assistant Director for Greek Life, Student and Community Involvement
I graduated in 1992 with a bachelor's in psychology and a minor in sociology with a focus in justice studies. As an undergraduate student, I was afforded the opportunity to work as a student dispatcher during my junior year. After my junior year, I was hired as a contractual dispatcher and then as a police officer. During that time, I won the University System of Maryland Board of Regents Award for Outstanding Service to Students. I became an adjunct instructor for the Psychology Department after Dr. (Tom) Bowling overheard a conversation between me and another student about my passion to teach. That conversation led to one of the most rewarding experiences for me.
I currently work as the assistant director for Greek Life, and during my tenure, I have presented at three major conferences, won the Outstanding Campus-Based Professional Award from Pi Lambda Phi National Fraternity, was asked to present at the Delta Zeta Norma Minch Andrisek Leadership Conference and received a certificate of appreciation from Sigma Alpha Epsilon Maryland Delta Chapter and the Phi Mu Alpha Xi Omega chapter. My goal is to continue to mentor students, remind our Greek organizations every day that we vowed to live our values each and every day and help others in need, and to represent my alma mater by living those values.
Angela Burns Ferguson '03 
Assistant Director of the Regional Math/Science Center
I find it special to watch the campus grow and change. At times it is sad. Watching a building go is like losing a piece of my past; however, watching the growth and development of the campus to better meet student needs reminds me not only how important it is for us to grow as a campus, but how I have grown as an individual since being a student here.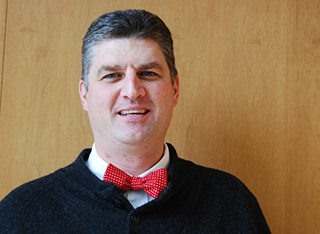 Jason Andrick '97
Major Gifts Officer, University Advancement
I raise awareness and promote the support of student, student experiences, academic programs, departments and activities throughout Frostburg State University.
Chemistry (my major) and past professors: While only a few staff and professors remain on staff since my undergraduate days, many retired employees still remain in the Frostburg area. Dr. (Bob) Larivee and Dr. (Fred) Senese are two remaining professors from my major, and because of them, my ability to work with the Chemistry Department on future alumni support initiatives and understanding have been enhanced and expedited. In turn, Dr. (Joe) Hoffman (my academic advisor for two years in college) and I have worked together on several projects already. He has been key to me hitting the ground running in 2016 when I started on staff at FSU. In fact, we now serve on the same community board (Mountain Maryland Trails) and Dr. Hoffman is quick to introduce me to key donors, alumni and guests at FSU functions we both attend. There are numerous retired faculty in Frostburg – e.g. Dr. (Angelo) Bucchino and Dr. (Don) Weser – with whom I have enjoyed reconnecting and who are avid supporters of retired staff programs and scholarships at FSU.
Bill Mandicott: Bill is a longtime friend since my undergraduate days. Several years ago (2011), my fraternity brothers and I had him initiated into Sigma Alpha Epsilon as a brother. Bill has consistently served as a professional and personal reference for me. In fact, I am sure his recommendation was key in my getting an offer to return to FSU as a staff member. Bill is a friend and a close professional colleague. He has helped me in my work at FSU by encouraging his department to work on ways to improve their alumni and community financial support though the University Advancement office. He also has been integral at seeking me out to assist with the areas where his department impacts improving student events and experiences, soliciting my feedback and knowledge as a longtime advisor, alumnus and student organization professional. All of this is possible due to my background as an FSU student/alumnus where Bill and I developed our relationship over time. Now that I am on staff, working informally or formally with Bill is as easy as it gets.
Alumni Relationship: In my position here at FSU, relationships are everything. Luckily, as an alumnus and outgoing undergraduate in the organizations and activities I was involved in, my personal network overlaps quite a bit with the professional network, meaning so many alumni I meet end up having the same friends and classmates. This helps as we build rapport and reconnect them to old friends and/or work on the great ideas/discussion about how their support can enhance student experiences here at FSU.
Volunteer involvement: Since graduation, I have remained a consistent volunteer (alumni advisor since 1998) for the Sigma Alpha Epsilon (SAE) chapter here at FSU. I have also worked hard to keep our chapter alumni connected and involved. I had the pleasure of volunteering on a broader level in the region and on the national level for SAE, including a professional stint of 10 years working for the national fraternity and foundation in Evanston, Ill. All of this has helped with growth and resources for our local chapter members and students. In fact, due to my work more recently at FSU, the chapter and alumni had its 25th chapter anniversary here at FSU in September 2016.
Dr. Mary Kay Finan M'81: An FSU Foundation Board member and professor of educational professions emerita, Dr. Finan was my first-grade teacher. In her long, successful professional career, Dr. Finan only taught first grade for one year. I am very lucky to have been her student early on in my academic career. At President Nowaczyk's welcome event at the USM Chancellor's home in September, Dr. Finan and I reconnected for the first time since 1981 (my first-grade year). Since then, we have met up at events four or five more times. FSU is full of connections and close relationships and few degrees of separation.