ASTAR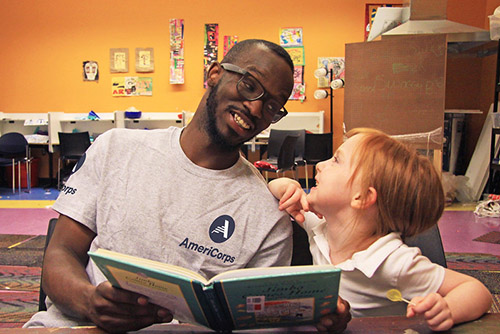 ASTAR (Appalachian Service Through Action and Resources) is a Maryland AmeriCorps program. ASTAR provides direct, substantive services through our partnering programs in Maryland.  AmeriCorps members provide direct service to build capacity within the agencies they serve. Service includes, but is not limited to, educational programming, field trips, campus, outreach, health and wellness, drug awareness, senior programming, food pantries, and community gardens. 
The ASTAR program is managed through a partnership with Frostburg State University, University System of Maryland - Hagerstown, the Maryland Governor's Office of Service and Volunteerism, and AmeriCorps. The ASTAR program is a statewide national service program.
Twenty-five site partnerships in the four-county region of Western Maryland sponsor AmeriCorps positions. To learn more about ASTAR, please contact Lisa Clark, ASTAR Director, at 301-697-3359.
AmeriCorps Official Application
All AmeriCorps members are required to complete a three-part criminal history check including a sex offender registry check. 
Are you an incoming first-year student? If so, check out the ECHOSTARS program.
AmeriCorps Prohibited Activities
ECHOSTARS  |  Rising STARS | Partnering Agencies