Staff Hiring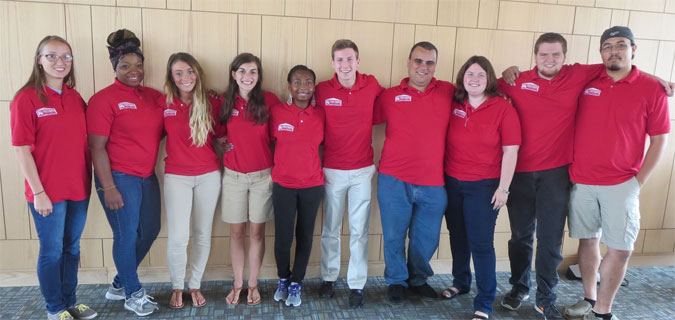 Greetings!
Welcome to the Recruitment Resource for those seeking to join our excellent team in the Residence Life Office!
If you are interested in becoming an Resident Assistant, this site will give you all the ins and outs of the RA recruitment and selection process.
For those looking to join us as a Graduate Residence Director, we encourage you to browse the Graduate Services website to consider applying for a program of interest. Upon acceptance into a graduate program, we would love to review your resume and cover letter for consideration to be a new hall director within our office.
Our office employs professional Residence Directors, applications for those exempt positions are through the Frostburg Employment website. Some features of note about the RD position at Frostburg State University are:
Post Bachelor's position, Master's degree preferred. Previous supervision experience required.
12 month position with Residence Life including a collateral role for 5 hours a week with another university partnering office
Average of 250 residents
Full meal plan and furnished apartment with private laundry
Partners and pets allowed
Thank you for considering Frostburg State University as your new home!