Prospective Students & Parents
Benefits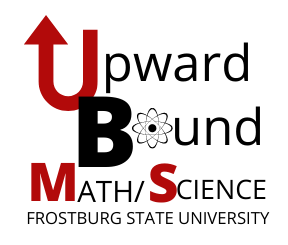 The Regional Math/Science Center (RMSC) is an amazing opportunity for students with career interests in math and/or science fields and who want to attend college after high school graduation.  We help students prepare academically and provide hands-on science research experience while in high school.  We also help students and parents through the college application process.  Other benefits are listed below: 
College Prep
Summer residential program on a college campus to simulate the college experience
Hands on science research
Opportunity to present research findings to peers and professionals
Career and college exploration workshops
Assistance with college, financial aid, and scholarship applications
Assistance with registration for SAT and ACT exams
Interaction with professional and college student mentors
Academic Assistance
Academic performance monitoring
Study materials and tutoring
Course recommendations and academic coaching
Study skill development
Educational and Cultural field trips
College visits
Science and engineering festivals and presentations
Summer and academic year trips to museums, plays, and more
Financial Assistance
FREE Program
Fee waivers for SAT & ACT exams
Fee waivers for college applications
Supervision
Students are never alone during the program.  The RMSC has a 5:1 student to staff ratio, so someone is always near to help students.  Residential staff members, Tutor Counselors, are available not only in classrooms and day-time activities, but they also live with students in the residence halls.  In addition, we have night attendants awake in the residence halls throughout the night to ensure student safety.
Contact Upward Bound
Frostburg State University
101 Braddock Road
Frostburg, MD 21532
301-687-4207