Research Projects
LIDAR Performance Assessment in Autonomous Vehicles
Engineering students at Frostburg State University can participate in cutting-edge research projects with their experienced professors. The research project "LIDAR Performance Assessment in Autonomous Vehicles", led by Dr. Abdo, Chair of the Department of Physics & Engineering, investigates LIDAR imaging systems for autonomous vehicles in extreme weather conditions. This project is funded by the Maryland Industrial Partnership (MIPS) and Intelligent Fusion Technology INC.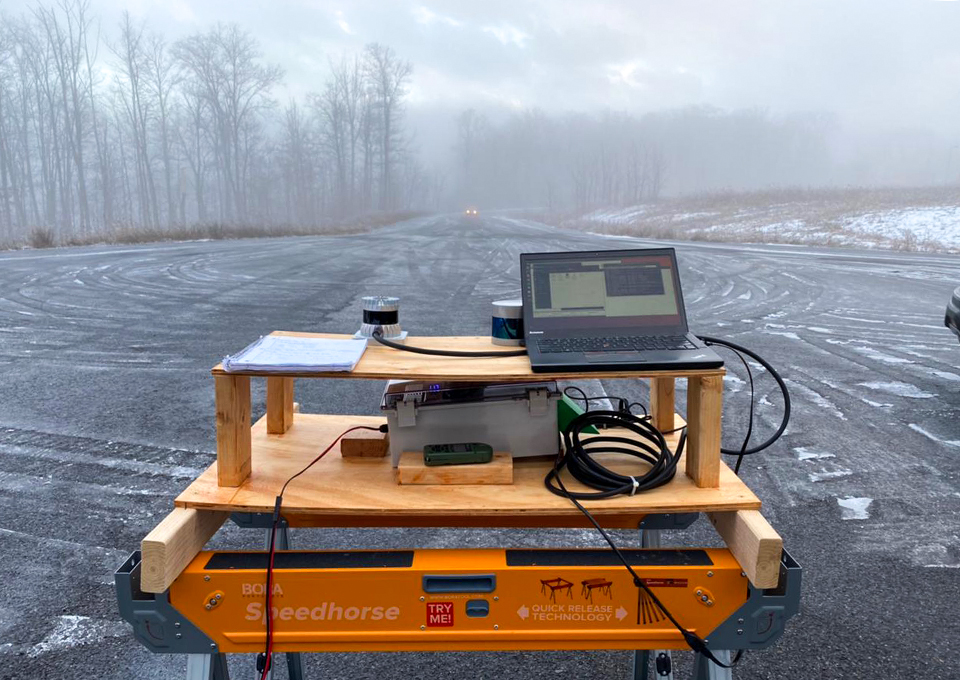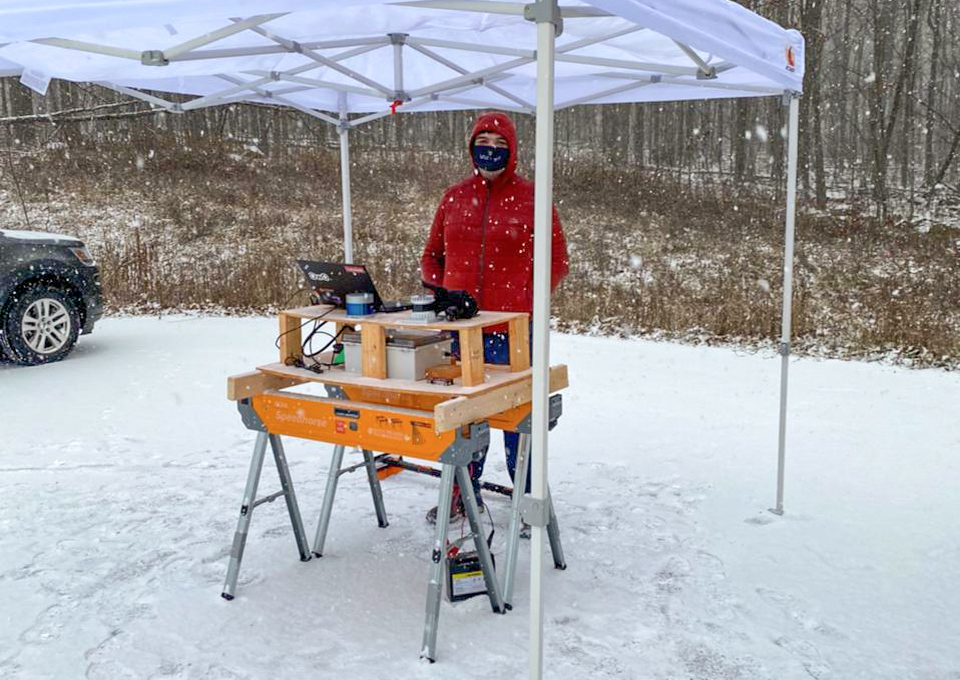 Autonomous driving tests are generally performed in sunny weather environments, such as California and Texas. However, the quality of detection decreases significantly with the addition of differently shaped water droplets from rain, fog, snow, and sleet, especially in severe weather. This decreases the range of detection and triggers false detection alarms. The project aims to study LIDAR imaging in extreme weather conditions, gather and analyze data, and apply this relevant information to the autonomous vehicle industry.
For their experiments, two different LIDAR sensors were used and interfaced with LIDAR viewing software , with Robot Operating System (ROS) as the software platform, which allows multiple platforms to communicate with each other and exchange data. A waterproof testing platform was developed with a 3D printed cover to protect the breakout box that connects to the LIDAR unit. The first step of their research was to develop a baseline for how the LIDAR system detects using fixed targets at fixed ranges and how the lasers are affected by water droplets. Then they moved on to testing the LIDAR system with moving cars.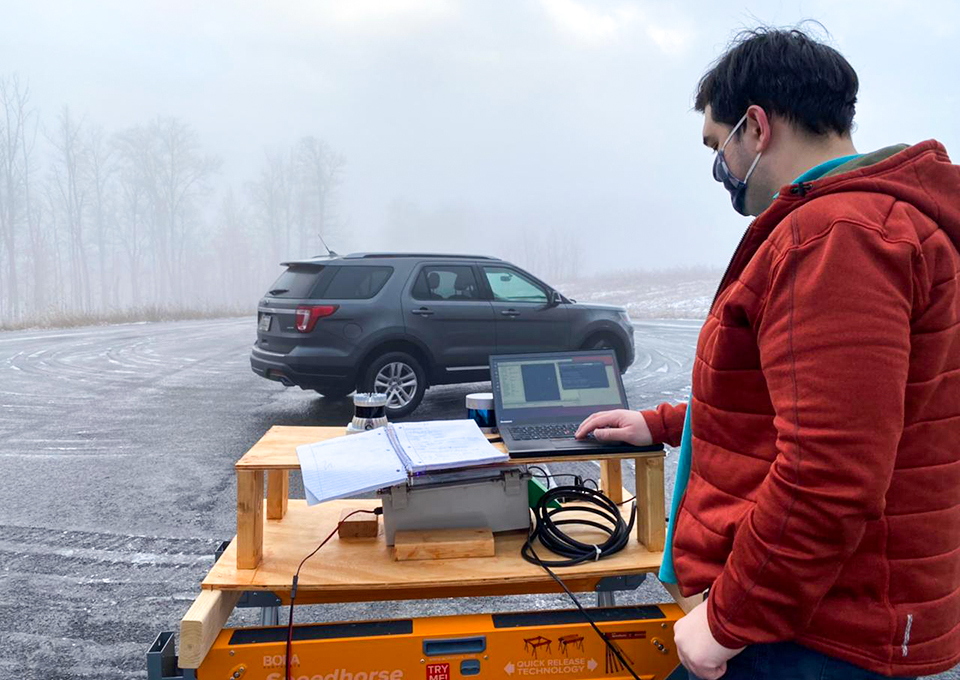 Undergraduate student assisting Dr. Abdo with testing the LIDAR system.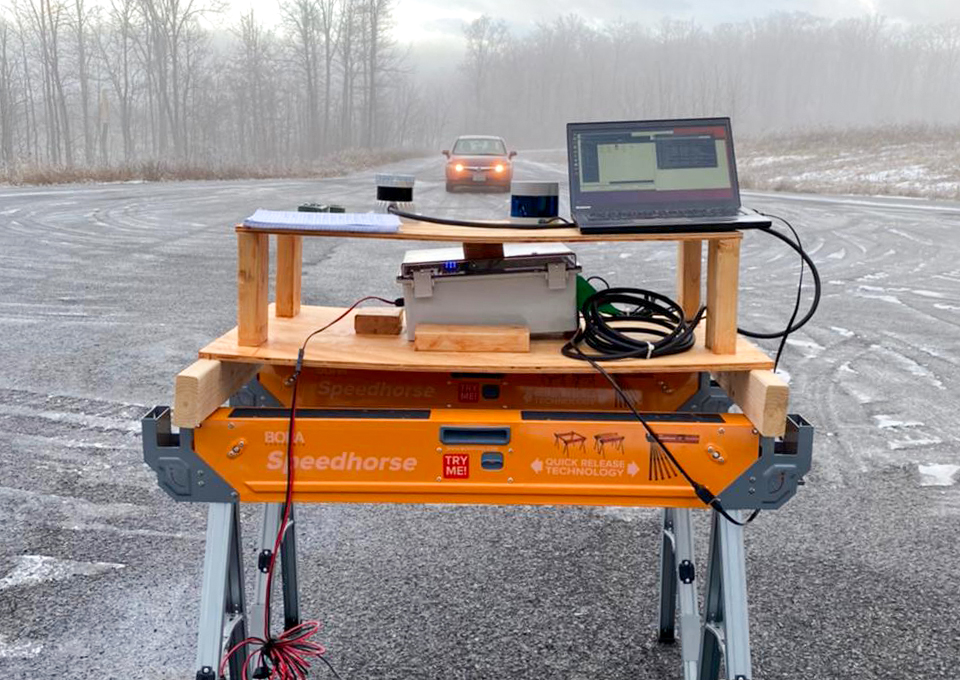 Testing of the LIDAR system was conducted by driving cars at a fixed speed into the range of the LIDAR unit. Sensors were placed to signify when the car is in range, to allow the car to be visible even in poor weather conditions. From there, the data collected will be compared with simulated data from statistical and physical models created for this project, which will allow for further research into this relevant problem for the autonomous vehicle industry.
---
Frostburg State University Materials Engineering Students at Cecil attend Research Symposium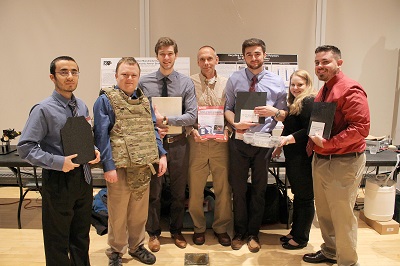 Five students in the B.S. engineering program at Cecil College presented their research at the Frostburg State University Undergraduate Research Symposium. Their research focused on creating recycled composites from materials such as carbon fibers to be used in automotive recycling. Their research also focused on military and law enforcement safety gear, decreasing the weight of body armor plates using 3D printing technology.
Read more about FSU Materials Engineering Students at the Research Symposium