Program Staff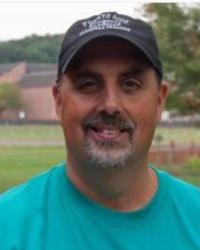 Don E. Swogger
M.Ed Health Psychology
Position: Advisor

Years at FSU: 30
Hometown: Sharon PA
Favorite Quote: "People don't care how much you know, until they know how much you care"
---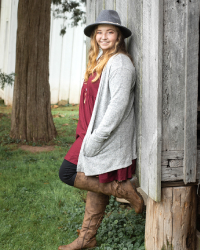 Shyann Finkle
Position: President
Major: Early Childhood / Elementary Education
Year: Sophomore
Shyann Finkle is our current FSU Peer Education Network President.  Her experience as a leader started at a young age, when sports, but more specifically softball, began playing a more active role in her life.  She would work hard on and off the field to enhance her skills, often help other players to practice and improve, and became a catcher, a position that is designed to control the flow of the game.  Entering middle school, she would often be found helping students with special needs achieve the same educational excellence she was striving for.  It was during this time; she developed a love for education and decided she wanted to become an educator.
While in High School, her desire to participate and lead grew.  Shyann became an advocate for her school's LYNX program, which helps students determine what they want to do post high school; became her high school softball teams' Captain and closed out her High School career as her Senior Class Vice President.  With the support of her friends and family, Shyann entered a program called TAM (Teacher Academy of Maryland), beginning college level classes as a Junior in High School.  Within the TAM program, she learned some of the basics of becoming a teacher and even took part in an internship her Senior year, at a local elementary school. 
Her love for teaching led her to Frostburg where she is currently studying Early Childhood Elementary Education in the hopes to one day become an Elementary School Special Education teacher.  Shyann fell in love with Frostburg the moment she stepped foot on the campus.  One of her favorite things Frostburg offers its students, besides the amazing education program, is how inclusive the campus feels. 
When Shyann is not in the classroom or SAFE Office, she can be found watching a softball game, supporting her favorite baseball team, the Washington Nationals, curled up with a blanket and a good book, spending time with friends and family and of course, her pets.
---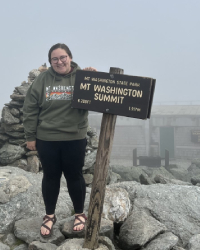 Alexandra Schofield
Position: Vice President
Major: Mathematics
Year: Junior
Alexandra Schofield is our current FSU Peer Education Network Vice President. Peer education has been influential in her life since her high school years. While still in high school, Schofield was a member of a Youth in Action program run through the local health department. During her four years with the program, she helped educate her classmates through radio ads, social media, bulletin boards, and tabling. While in this role she developed her love for leadership.
Schofield then went on to serve a contract with her local AmeriCorps program doing prevention and education in her community. Through this contract she had the opportunity to be a part of a program that served kids grades 3-8 living with or through adverse childhood experiences. Here she was able to help education them and support them through returning to school full time. Working with these students not only allowed her to educate them, but also allowed her to start preventative measures against self-destructive behaviors.
Schofield also sat as an elected member on the Garrett County Drug Free Communities Coalition Board. Here she served as the student member of the board for Garrett College. She is currently working towards creating a similar position on Frostburg's board for both the college and high school level. When not on campus you can find her on the docks at Deep Creek Lake, scooping ice cream, or enjoying the many state parks around her.
---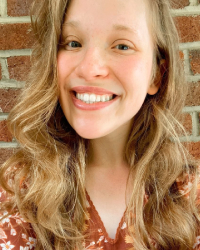 Abigail Craddock
Position: BURG Peer Education Network Secretary and Psychology Intern
Major: Clinical Psychology
Year: Junior

Abigail Craddock currently is the Secretary on the Lead Team for the FSU BURG Peer Education Network as well as Psychology Intern. Abigail began to develop a passion for working with her peers while still in high school. She was selected to attend the Hugh O'Brian Youth Leadership Congress at West Virginia University. She enjoyed working with others so much that she was invited back the following year as a student ambassador and peer mentor. Abigail continued on her path of Peer development by being selected to attend the Governor's Honors Academy at Marshall University. Abigail served as a Drum Major and percussion section leader while a member of the Frankfort Falcon High School marching band.

Abigail is 2022 graduate of Potomac State College. While at PSC she was selected to serve as a peer tutor for the Psychology Department. Abigail was an inaugural member of the "green bandana" project. As a member, Abigail served as Suicide Interventionist and Mental Health First Aid counselor.

Abigail is pursuing a major in Psychology. She is the assistant youth leader at the Family Ministry Church in Wiley Ford, West Virginia. Abigail serves as the senior percussionist in her church and actively works with the kids in the Sunday School Department. Abigail is excited to be a part of the FSU BURG Peer Education Network and looks forward to helping others achieve their academic and wellness goals.
---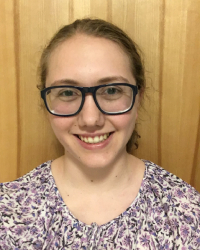 Elizabeth Prather
Position: BURG Peer Education Network Treasurer
Major: Master's in Counseling Psychology
Year: 2nd Year

Elizabeth Prather is the Burg Peer Education Network treasurer and is a certified peer educator. She graduated from College of Southern Maryland in 2019 with an associate degree in criminal justice and one in arts and sciences; in 2021, she graduated from St. Mary's College of Maryland with a bachelor's degree in psychology. She is currently in her second year of the master's in counseling psychology program at Frostburg State University. She has been a member of Psi Chi and the criminal justice club. Elizabeth has worked as a counselor at a kids' camp and as a worship leader at a church; she was employed as a resident assistant while at St. Mary's and now works as a graduate resident director at FSU. In her free time, Elizabeth enjoys crocheting, reading, Dungeons and Dragons, playing games with friends, playing music, and trivia. She also has a cat named Bluebell.
---
BURG Peer Education Network
S.A.F.E. Office in Pullen Hall, Room 109
101 Braddock Road
Frostburg, MD 21532



301-687-4761


BURGPeerEdNetwork@gmail.com
Don Swogger
Director of Substance Abuse | S.A.F.E. Office



301-687-4761


dswogger@frostburg.edu