Program Staff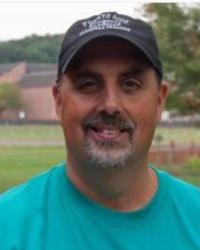 Don E. Swogger
M.Ed Health Psychology
Position: Advisor

Years at FSU: 30
Hometown: Sharon PA
Favorite Quote: "People don't care how much you know, until they know how much you care"
---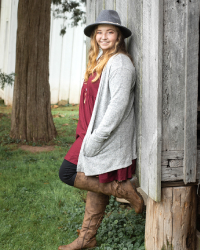 Shyann Finkle
Position: President
Major: Early Childhood Education
Year: First-Year
Shyann Finkle is our current FSU Peer Education Network President.  Her experience as a leader started at a young age, when sports, but more specifically softball, began playing a more active role in her life.  She would work hard on and off the field to enhance her skills, often help other players to practice and improve, and became a catcher, a position that is designed to control the flow of the game.  Entering middle school, she would often be found helping students with special needs achieve the same educational excellence she was striving for.  It was during this time; she developed a love for education and decided she wanted to become an educator.
While in High School, her desire to participate and lead grew.  Shyann became an advocate for her school's LYNX program, which helps students determine what they want to do post high school; became her high school softball teams' Captain and closed out her High School career as her Senior Class Vice President.  With the support of her friends and family, Shyann entered a program called TAM (Teacher Academy of Maryland), beginning college level classes as a Junior in High School.  Within the TAM program, she learned some of the basics of becoming a teacher and even took part in an internship her Senior year, at a local elementary school. 
Her love for teaching led her to Frostburg where she is currently studying Early Childhood Elementary Education in the hopes to one day become an Elementary School Special Education teacher.  Shyann fell in love with Frostburg the moment she stepped foot on the campus.  One of her favorite things Frostburg offers its students, besides the amazing education program, is how inclusive the campus feels. 
When Shyann is not in the classroom or SAFE Office, she can be found watching a softball game, supporting her favorite baseball team, the Washington Nationals, curled up with a blanket and a good book, spending time with friends and family and of course, her pets. 
---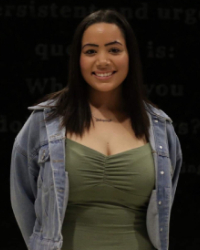 Nargina Johnson
Position: Intern & BURG Peer Ed. Member
Major: Psychology
Year: Senior
My name is Nargina. I am a senior graduating this May with my Bachelor's in Psychology! I plan to move forward and get my Graduate Degree in the next couple years. Right now, I am currently completing my internship with FSU's S.A.F.E. Office, working as a Bobcat Ambassador in F.S.U.'s Admissions Office, and I am a Brother of the service fraternity, Alpha Phi Omega, here on campus!
Favorite quote: "If you can't beat the fear, just do it scared." - Glennon Doyle.
---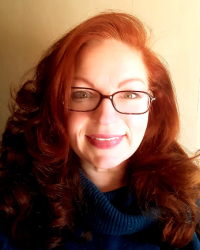 Dr. Amanda Vandivier
Position: SAFE Office Research Intern, PhD
Dr. Amanda Vandivier is a former graduate of FSU with a Ph.D. in Psychology, a Ph.D. (ABD) in Human and Social Services, an M.S. in Psychology, and an M.Ed. Interdisciplinary (focusing on Psychology and Sociology) and B.S. in Sociology from FSU. She researches the impact of spiritual awakening on recovery from addictions, and most recently published, "The Growth of Spiritual Awareness through AA Participation: A Phenomenological Study" in Alcoholism Treatment Quarterly. She also presented at the American Psychopathological Association (APPA) National Meeting on Substance Abuse. As a life-long learner, she enjoys expanding her skills base, and is currently working on completing a Master's in Social Work through Fordham University.
---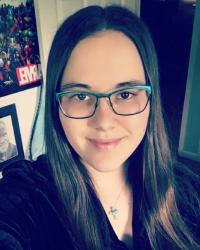 Abigail Gordon
Position: Undergradate Intern
Major: Psychology
Year: Senior

I am 22 years old and a full-time college student majoring in Psychology at Frostburg State University. I was born in Cumberland, MD but I have lived in West Virginia for all of my life. I am also a part-time employee at Lowe's. Some of my hobbies include reading, writing, and gaming. I especially enjoy reading books and learning new vocabulary. I became fascinated with Psychology while taking a General Psych class in high school. Human behavior has always been interesting to me and I like studying about why we as humans react the way we do..
---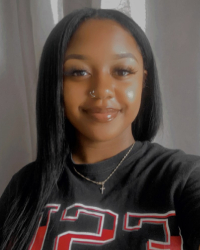 TyJae' Bolton 
Position: Undergradate Intern
Major: Psychology
Year: Senior
Hi! My name is TyJae' Bolton and I and one of the newest interns for the S.A.F.E this spring 2022 semester. I am a senior Majoring in Psychology and Sociology with a minor in women's studies. I am super excited to be working with this office and to continue to encourage positive coping mechanisms and enforce prevention strategies.
Favorite quote: "Change the things I cannot accept; accept the things I cannot change."
---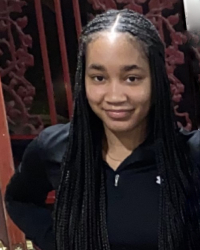 Brynisha Boatwright
Position: Undergradate Intern
Major: Psychology
Year: Senior
My name is Brynisha Boatwright; I am a senior with a major in Psychology, a Minor in Sociology, and an emphasis in addictions counseling. I am from Baltimore, MD. I have a strong passion and interest in mental health and social advocacy.
Favorite quote: "The future belongs to those who prepare for it today."
---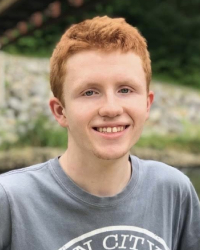 Duncan Groff
Position: Graphic Design Intern
Major: Mass Communication, Minor in Graphic Design
Year: Senior
Duncan Groff is the Graphic Design intern for the Safe Office and a Maryland resident. He is currently a senior at FSU studying in Mass Communications with a minor in Graphic Design. Outside of his studies, Duncan also works as a Technical Supervisor at the Lane Center where he enjoys running events for students, faculty, and visitors on campus. In his free time, Duncan likes to illustrate, play games, hike, and spend time with others.
Favorite quote: "Drawing is an escape from all the unnecessary things in life that get in the way of being free." - Jamie Hewlett
---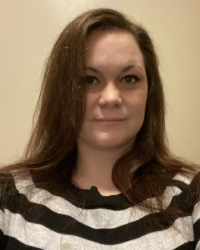 Vanessa Robosson
Position: Undergradate Intern
Major: Psychology
Year: Senior

Hi! My name is Vanessa Robosson. I am a Psychology major with an emphasis in addictions counseling. I was born and raised in Flintstone, MD and left for the military when I was 17 only to move back a few years ago. I chose to pursue this academic track because I have many friends who are combat veterans and they tend encounter substance use, PTSD, anxiety disorders, and depression.

Once my internship is complete, I would like to work where the treatment of SUDs and trauma related disorders intersect and assist those who are in need. I hope I can contribute to the wellbeing of students on campus through education and prevention during my time in the SAFE office. I am looking forward to graduating in the spring!
---
BURG Peer Education Network
S.A.F.E. Office in Pullen Hall, Room 109
101 Braddock Road
Frostburg, MD 21532



301-687-4761


BURGPeerEdNetwork@gmail.com
Don Swogger
Director of Substance Abuse | S.A.F.E. Office



301-687-4761


dswogger@frostburg.edu