PROCEDURES FOR ONLINE I.D. CARD REQUEST
You must be registered for classes first to receive an FSU ID! If you are not registered for the current semester through People Soft/Paws, please wait to submit your picture.

*If you are New Faculty or New Staff please submit all required documentation to HR and you will receive a Blue form to submit to ID Services (please attach in email) Please send an email to bobcatexpress@frostburg.edu, contact Stacy Arnold include:

I.D. Number, Full Name, Term/year attending FSU(please state if you are a Preview Student, Transfer and Re-Entry Student, Staff, or Faculty), Home Mailing Address, email Address, and telephone number, and Photo.

Photo Requirements:
JPEG
Preferred light blue background (no patterns or textures)
Face and shoulders facing forward. Leave space around your head.
Eyes open, look at the camera
No hands, objects, or other people within image (religious head coverings are acceptable)
Color image, in focus, without any added effects
Good lighting
Recent or new photo
Do not crop (ID Service Office will crop)
If photo appears horizontal, software will rotate it
Note: Taking a photo with most smart phones/devices works well.
Example of Bobcat Photo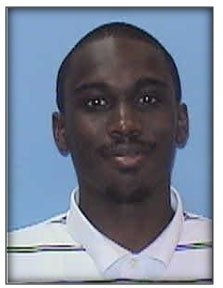 Please allow 10 business days for the return. If your photo is not acceptable, we will send you a response and request another picture. Please allow longer with COVID-19 as ID Services is Teleworking and is in the office 1 day per week depending upon volume of cards needing printed. (Preview ID's will be distributed on campus per instructions online orientation). Thank you.
Replacement Fee: $20.00 cash, check or Bobcat Express accepted.
Visit the BOBCAT Website: https://www.frostburg.edu/about-frostburg/Administrative-Offices/bobcat-express/