Request FSU ID / Bobcat Express Card
Procesures for Online Request:
You must be registered for classes first to receive an FSU ID! If you are not registered for the current semester through People Soft/Paws, please wait to submit your picture.
Deadline for online photo submission is August 1, 2021 except for online students. After August 1, 2021 students, staff, and faculty will need to visit the office to receive an ID.
PLEASE NOTE ID SERVICES IS OPEN MONDAY THROUGH FRIDAY 8:00am to 4:30pm FOR PHOTO ID'SNo Appointment necessary. Located at FSU 101 Pullen Hall, Frostburg MD
Please send an email to
bobcatexpress@frostburg.edu
, include:
To order an ID card, the following information is
required
to verify identity:
Student I.D. Number, Full Name, Term/year attending FSU, Home Mailing Address, email address, telephone number, and Photo. Student ID cards are only mailed to Online students' home residence and if you are more than 30 miles from campus.
Notification of receipt of email will not be sent. If you send in a photo that does not meet the following requirements, you will be asked to resubmit the Photo.
MANDATORY PHOTO REQUIREMENTS:
JPEG
Preferred light blue background (no patterns or textures)
Recommend standing in front of light color wall, door, or curtain for background
Face and shoulders facing forward. Leave space around your head.
Eyes open, look at the camera
No hands, objects, other people within image, no photo inside car, or crowded background (religious head coverings are acceptable)
Color image, in focus, without any added effects
Good lighting
Recent or new photo
Do not crop (ID Service Office will crop)
If photo appears horizontal, software will rotate it

Note: Taking a photo with most smart phones/devices works well.

Example of Bobcat Photo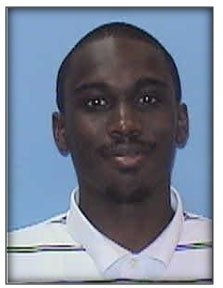 Online Students, please allow 10 business days for the ID to be mailed to you. Thank you.

Replacement Fee: $20.00 cash, check or Bobcat Express accepted.Visit the BOBCAT Website: https://www.frostburg.edu/about-frostburg/Administrative-Offices/bobcat-express/
Regulations for ID: ID must always be upon person for Identification purposes.  Please do not bend, break, put a hole in the card, carry it with or place against cellphone, or put in pocket.  We recommend you purchase a hard card case to carry the ID in to  prevent breakage, lost, damage, and bending of card.  The cases are only made to carry one card if multiple cards are put in the holder it will damage card. Cases can be purchased at University Bookstore.  ID's are used for door access to multiple buildings and the chip will become demagnetized.  If this happens you must replace the card with a fee.  The mag stripe is used for meal plans, vending machines, Bobcat readers on and off campus. If you scratch it or cause damage to the mag stripe it will not work at  locations and need replaced for a fee.