The Betty Roemmelmeyer Advocate Award
The Betty Roemmelmeyer Advocate Award is given to a teacher, librarian, or other advocate who exhibits a love of children's literature and strives to share it with others. The award winner is chosen by a selection committee and announced at the Festival luncheon each year. Anyone wishing to make a nomination should send a letter of recommendation to the Children's Literature Centre by January 1st of each year.
Who is the lady behind the award?
Betty Louise Roemmelmeyer
December 3, 1920 – April 10, 1986
Betty Roemmelmeyer was an admirable teacher. Throughout her career, she was an active member of many social and academic organizations. She was
President of the Allegany County Retired Teachers' Association,
Member and past historian of the Tri-State Chapter of Phi Delta Kappa,
Chair of the Committee on Christmas Decorations at the Woman's Civic Club of the Cumberland area,
Member of Delta Kappa Gamma Society International – Eta Chapter,
Member and past officer of Preceptor Rho Chapter of Beta Sigma Phi,
Deacon of the Consistory at Zion United Church of Christ in Cumberland,
Retired Assistant Professor of Education at Frostburg State University, and
Staunch supporter of the Spring Festival of Children's Literature at Frostburg State University.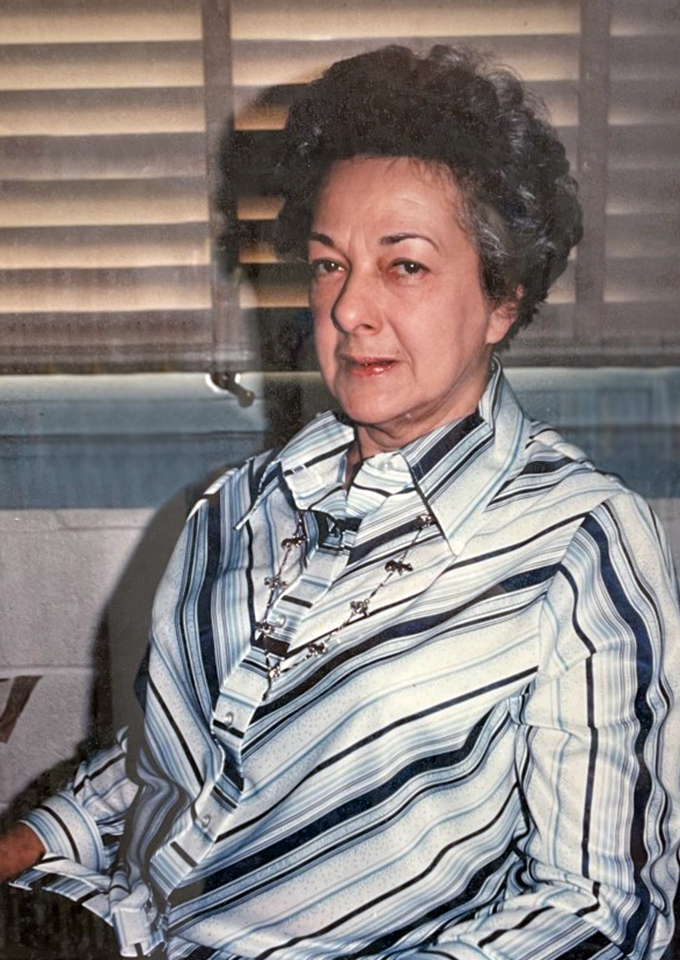 Betty Roemmelmeyer's legacy is a superb knowledge of curriculum, teaching strategies, and a true love of children's literature.
Congratulations to all of our past recipients!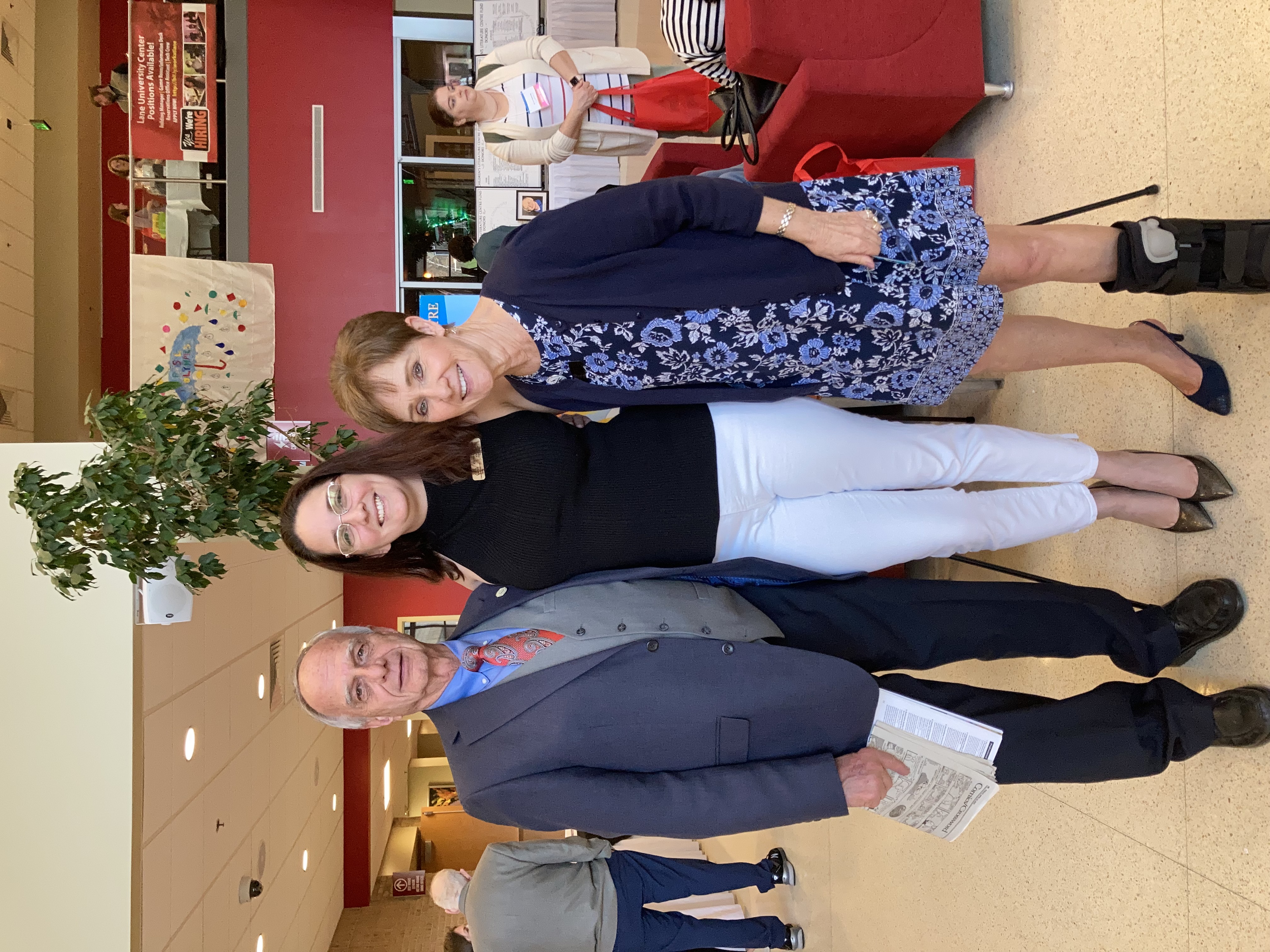 Pictured: Recipient of the 2022 Betty Roemmelmeyer Advocate Award, Carla Fazi, with Children's Literature Centre staff members, Dr. Bill Bingman & Dr. Barbara Ornstein.
Winners by Year

2021 - Dr. Sarah O'Neal
2019 - Ali Schilpp
2018 - Dr. Kris McGee
2017 - Kristy Rubeck
2016 - Dr. Emily Milleson
2015 - Anne O'Hare
2014 - Dr. Edward Root
2013 - Ellen Mager
2012 - Jackie "Elsie" Brady
2011 - Kim Collins
2010 - Roberta Clarke
2009 - Nancy Sudine
2008 - Margaret E. Vorous
2007 - Mary Rogers
2006 - Fred Powell
2005 - Connie Wilson
2004 - Betty Calhoun
2003 - Patricia Macchiarolo
2002 - Jonathan Whetstone
2001 - Kathy Gess
2000 - Ellen Sause
1999 - Carolyn Brown
1998 - Angie Fentress
1997 - Cassie Whetstone
1996 - Dr. Barbara Ornstein
1995 - Jonathan Shirley
1994 - Sharon Ashby
1993 - Mary Margaret Ward
1992 - Dr. Thomas Palardy
1991 - Nancy Reed
1990 - Janet Simmons
1989 - Barbara Six
1988 - Estelle Williamson
1987 - Jane Guyton
1986 - Margaret Hamilton
1985 - Ada Schrock