Offstage Series with WFWM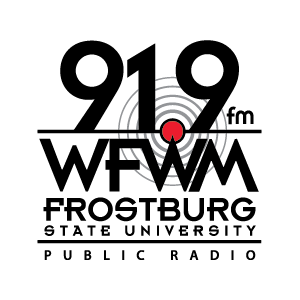 Conversations with the Artists
CES joins forces with Frostburg State University's WFWM-FM. After select performances, WFWM station director Chuck Dicken joins the artists for fun, interactive discussions with audience members.
Saturday, Sept. 17
Immediately after performance
Frostburg Palace Theatre | 31 E. Main St., Frostburg
Chuck Dicken joins Karan Casey, Niamh Dunne and Sean Óg Graham in a conversation with the audience. Discover the inspiration behind the trio's music, their history as professional musicians and how themes from Ireland's past and present influence their songwriting.
Wednesday, Sept. 28 at 7:30 PM
Immediately after performance
Alice R. Manicur Assembly Hall | Lane University Center
Chuck Dicken joins Lupita Infante, the musicians of Mariachi Herencia de México and the audience for a fun and inspiring conversation. Discuss Mexico's folkloric traditions, discover how a now-acclaimed youth ensemble emerged from the immigrant barrios of Chicago and how Lupita Infante was inspired to carry on her family's musical legacy and adapt it for a new generation.
Friday, March 29 and Saturday, March 30 at 7:30 PM
Immediately following performance
F. Perry Smith Studio Theatre | Woodward D. Pealer Performing Arts Center
Chuck Dicken moderates a conversation between the artists and audience members. After immersing themselves in the atmospheric theatre experience of "The Griegol," participants will gain a greater understanding of the artists of Trick of The Light theatre company on how they communicate without using words. Together, the artists and audience will discuss universal themes of grief, loss, memory and – ultimately – connection.
Friday, April 14 at 7:30 PM
Immediately following performance
Alice R. Manicur Assembly Hall | Lane University Center
Chuck Dicken and the musicians of the Brubeck Brothers Quartet engage in conversation with the audience. Discuss the musical legacy that the legendary Dave Brubeck passed along to his sons and how the quartet integrates Brubeck's style with their music.
The engagement of Trick of the Light is made possible in part through the Performing Arts Global Exchange program of Mid Atlantic Arts with support from the National Endowment for the Arts with assistance from the Australian Government through the Australia Council, its arts funding and advisory body, and the Embassy of Australia in Washington, D.C.
The Karan Casey Trio is supported by Culture Ireland.