Student Production Team
Earn money while gaining valuable work experience. Join the CES Student Production Team!
Each year, CES Student Production Team members gain experiential education by working to produce performing arts events on the Frostburg State University campus and in the surrounding community. Students from numerous academic majors serve under the direction of CES Production Services Coordinator, Joel Hoover, benefitting enormously through the opportunity to work side by side with industry professionals. Team members work behind the scenes with professional artists, technicians and production staff, ensuring that they are well taken care of while visiting FSU.
Roles and responsibilities include providing backstage hospitality and customer service, social media postings, marketing distribution, performance promotions and assisting with Front of House preparation on performance days. The CES Student Production Team works in collaboration with the Lane University Center & Event Services professional and student staff.
Former team members have moved on to prestigious careers in places like the John F. Kennedy Center for the Performing Arts, National Conference Services, Inc., the Washington National Cathedral, Wolf Trap National Park for the Performing Arts and our own Frostburg State University!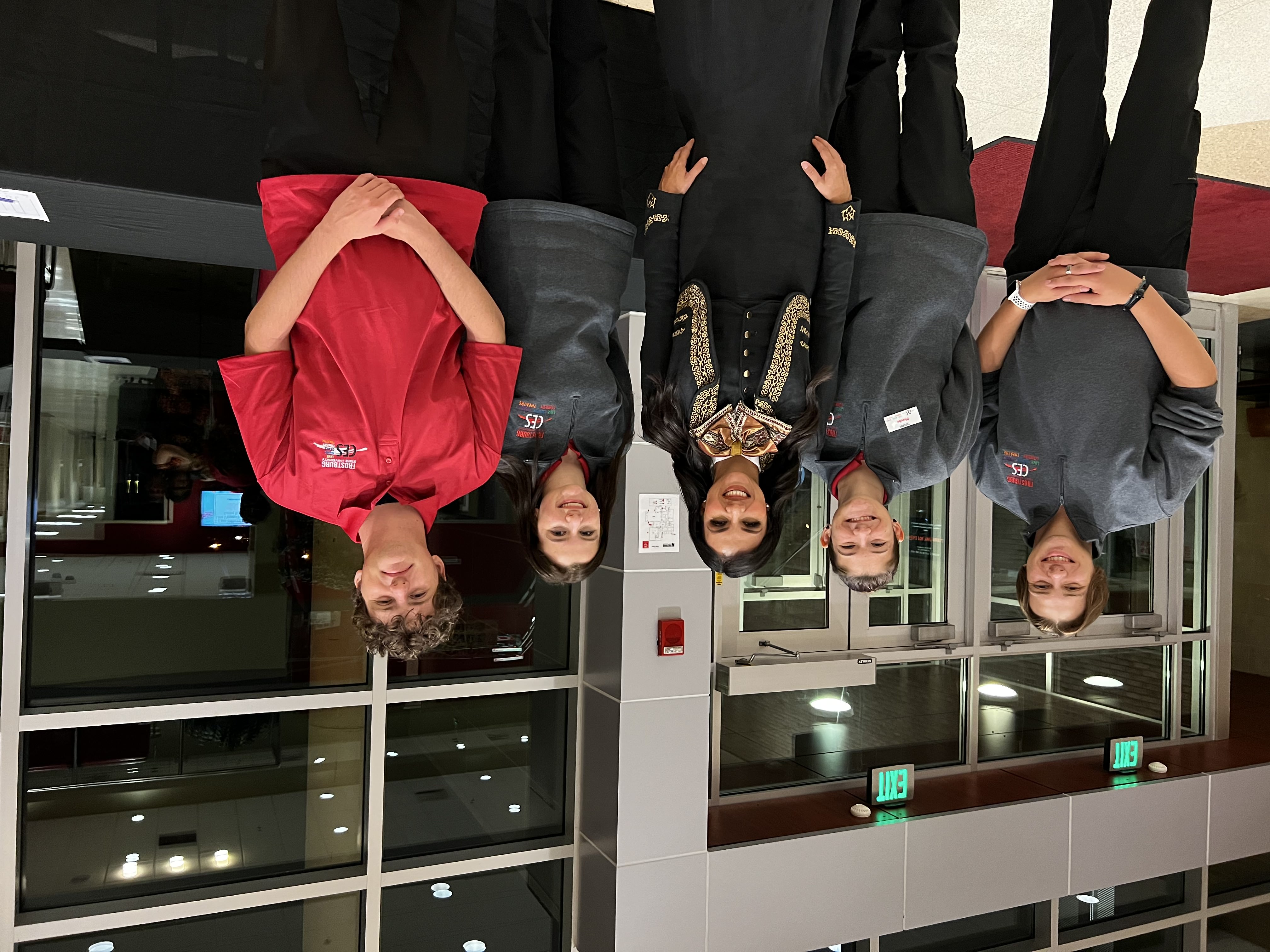 Carson Luther, Phoebe Puffenbarger, Lillian Jackson and Ben Alvey with CES guest artist, Lupita Infante.    Photo credit/Savannah Kent