Alumni At Work!
From small town to big screen, we're proud of our many alumni whose achievements span a variety of industries. We celebrate those in the spotlight as well as those behind the scenes making it all possible. From television and film to Broadway and beyond, you'll find Bobcats who started their journey right here at Frostburg State.
Featured Alumni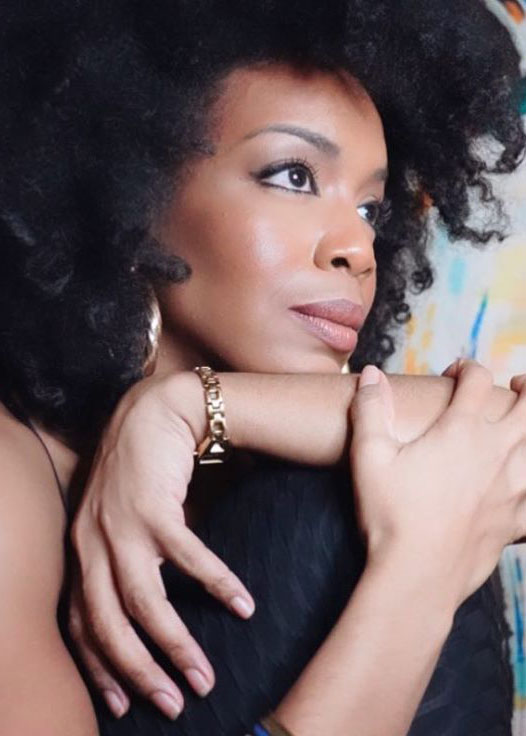 Jessica Dukes
Stage and screen actress best known for her performance as Special Agent Maya Miller on Netflix's Ozark. Her achievements also include roles in Marvel's Jessica Jones, New Amsterdam on NBC, NCIS: New Orleans, The Good Wife on CBS and more.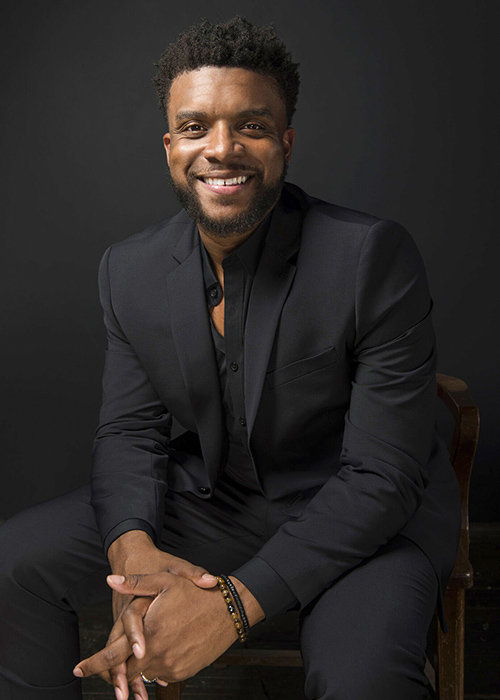 Keenan Scott II
Profound playwright of Broadway's Thoughts of a Colored Man, which was written and first performed at FSU. Keenan is a poet, actor, director, producer and TED Fellow cohort. His current work The Migration LP is in development for both stage and film. He's also creating TV and film projects through NBCUniversal.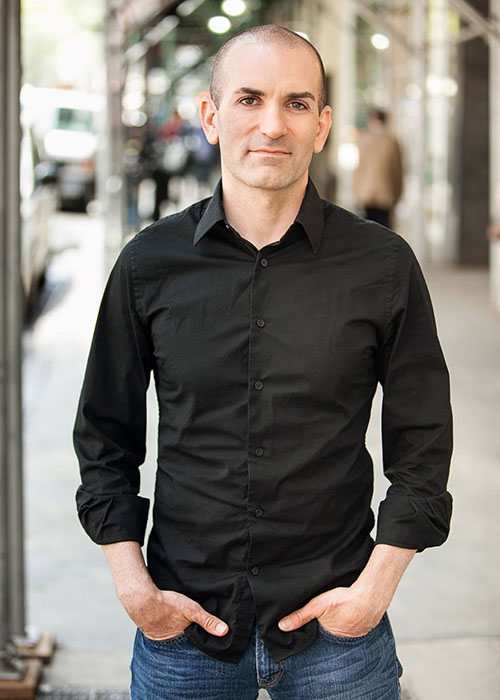 Sean Cercone
Actor, director and theatrical producer. Producer of Tony-Nominated musical, Broadway. President/CEO of Broadway on Demand streaming service, a 2021 Emmy nominee for its Broadway Master Class programming. Current President of Playscripts, Inc. and Broadway Licensing.
 

Notable Alumni

Frostburg State alumni can be found in every walk of the theatre and entertainment industry! See for yourself!

| | |
| --- | --- |
| Sean Cercone | Producer of Tony-Nominated musical, Broadway, 2013. Collaborated with bobcat, Jeff Kielholtz, on Emmy-nominated Broadway Master Class on the Broadway on Demand Streaming service of which Cercone is President and CEO. Current President of Playscripts, Inc. and Broadway Licensing. |
| Jessica Frances Dukes | Stage and screen actress best known for her performance as Special Agent Maya Miller on Netflix's Ozark. Achievements also include roles in Marvel's Jessica Jones, New Amsterdam, NCIS: New Orleans, The Good Wife and more. Core ensemble member of Woolly Mammoth Theatre Company, Washington, D.C. |
| Keenan Scott II | Profound playwright of Broadway's Thoughts of a Colored Man, which was written and first performed at FSU. Keenan is a poet, actor, director, producer and TED Fellow cohort. His current work The Migration LP is in development for both stage and film. He's also creating TV and film projects through NBCUniversal. |
| Greg Garcia (Mass Comm major) | Television director, producer and writer. He is the creator/executive producer of several long-running sitcoms, including Yes, Dear, My Name Is Earl, The Guest Book and Raising Hope. He has also worked for the series Family Matters and as a consulting producer on Family Guy. |
| Ty DeMartino (English major) | Award-winning author, screenwriter (The Pledge, A Christmas Tree Miracle, Ticket to Nashville, Tulsa) and playwright. Stage works include Finding Fossils (Road Theatre, Hollywood), The Blessed Mothers of War (Baltimore Playwrights Festival), He's No J.F.K. and Lady Liberty (Off-Broadway). |
| Debra Monk | Actress, singer and writer, best known for her performances on the Broadway stage. She earned her first Tony Award for the 1993 production of Redwood Curtain and won an Emmy Award for several guest appearances on NYPD Blue between 1998 and 1999. Also appeared in Damages, Mozart of the Jungle, Grey's Anatomy and New Amsterdam. Film credits include This is Where I Leave You, The Producers, In and Out and The Bridges of Madison County. |
| Dave Fox | Lead Projectionist at Drawn to Life by Cirque du Soleil, Disney+ |
| Cody Warn Forno | Actress, singer, dancer, director, choreographer and educator. Owner and director of Mountain City Center for the Arts, a " safe space for young artists to receive quality arts education, to explore their creativity, and to find their own unique voices as artists." MCCA program is an award-winning program receiving a Freddie G. Fellowship from Musical Theatre International and Theatrics in 2019. |
| Justin Seward | Assistant Props Director of the Tony award-winning Huntington Theatre Company |
| Ryan Bowie | Executive Director of the Regional Roxy Theatre in Clarksville, TN |
| Kathryn Hnatio Vicere | Managing Director of the Maryland Ensemble Theatre (MET) in Frederick, MD |
| Jennifer Bonner | Home Shopping Network and Lifestyle List |
| Graduate Programs | Alumni have placed exceptionally well in graduate school programs, including but not limited to the Yale School of Drama and American Repertory Theatre, Harvard, and California Institute of the Arts, Catholic University of America, Indiana University, and Ohio University. |
Alumni have worked professionally as:
Carpenters
Cast Members
Costumers
Dancers
Fight Directors
Interns
Lighting Designers
Master Electricians
Painters
Singers
Sound Technicians
Stage Managers
Technical Directors
Alumni have worked for the following companies to name a few:
Adventure Theatre
Baltimore Opera
Cannon Stage Lighting
CAP 21
Carpenters
Castleton Theatre Festival
Center Stage
Chesapeake Shakespeare Company
Cirque du Soleil
Contemporary American Theatre Festival
Cumberland Theatre
F. Scott Fitzgerald Theatre
Florida Repertory
InternsNational Tours
Landless Theatre
Master Electricians
MET Theatre
Papermill Theatre
RCI Sound
Roxy Regional Theatre
Second City
Shenandoah Summer Music Theatre
Smithsonian Institution
Synetic Theatre Company
The Colonial Players
The Nederlander Organization
The Sunrise Theatre
Theatre IATSE Local 22/Referral Work
Utah Shakespeare Festival
Walt Disney World
Windwood Theatricals
Wolf Trap Farm Park for the Performing Arts