Facilities
Woodward D. Pealer Performing Arts Center (PAC)
The Woodward D. Pealer Performing Arts Center is a nineteen-million dollar facility that houses both the Music and Theatre departments.
Not only do we have one of the finest recital halls on the East coast, the building also houses a fully-equipped music computer lab, two drama theatres, three rehearsal halls, teaching studios and practice rooms. The Pealer Recital Hall has been updated with cameras and equipment for high quality recordings and live streams of recitals and concerts.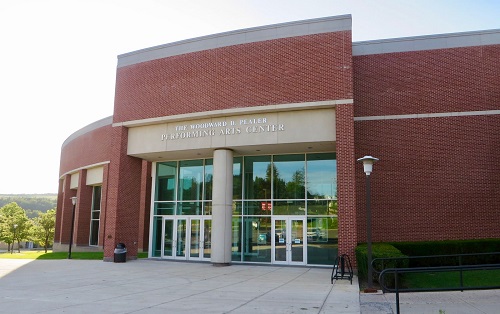 The Pealer Recital Hall is an acoustically exquisite 458 seat music performance venue and equipped with two Steinway grand pianos.